Analytics
The purpose of XDEFI Analytics is to review anonymous data to help us better understand how users interact with the wallet so that we can continue to improve XDEFI Wallet.
XDEFI Analytics will help us to answer some useful questions, such as:
Which features are the most and least popular?

Which actions can or should we make simpler?

Where do users drop off when trying to complete certain actions?
User privacy and security is, and always will be, our core value.
XDEFI Analytics will never collect any sensitive personal information data from users – no seed phrases, no private keys, no account balances and no data outside of the XDEFI Wallet extension (it will not read your tabs).
Please note:
all users are free to opt-out at any time

sensitive personal data will never be collected

data collected will always be anonymous

we never sell your data
How to opt-out
Users are free to opt-out of XDEFI Analytics at any time.

Please follow the below steps (1-5) in order:
1. Open your XDEFI Wallet extension
2. Click on the 'Settings' button at the bottom of the home screen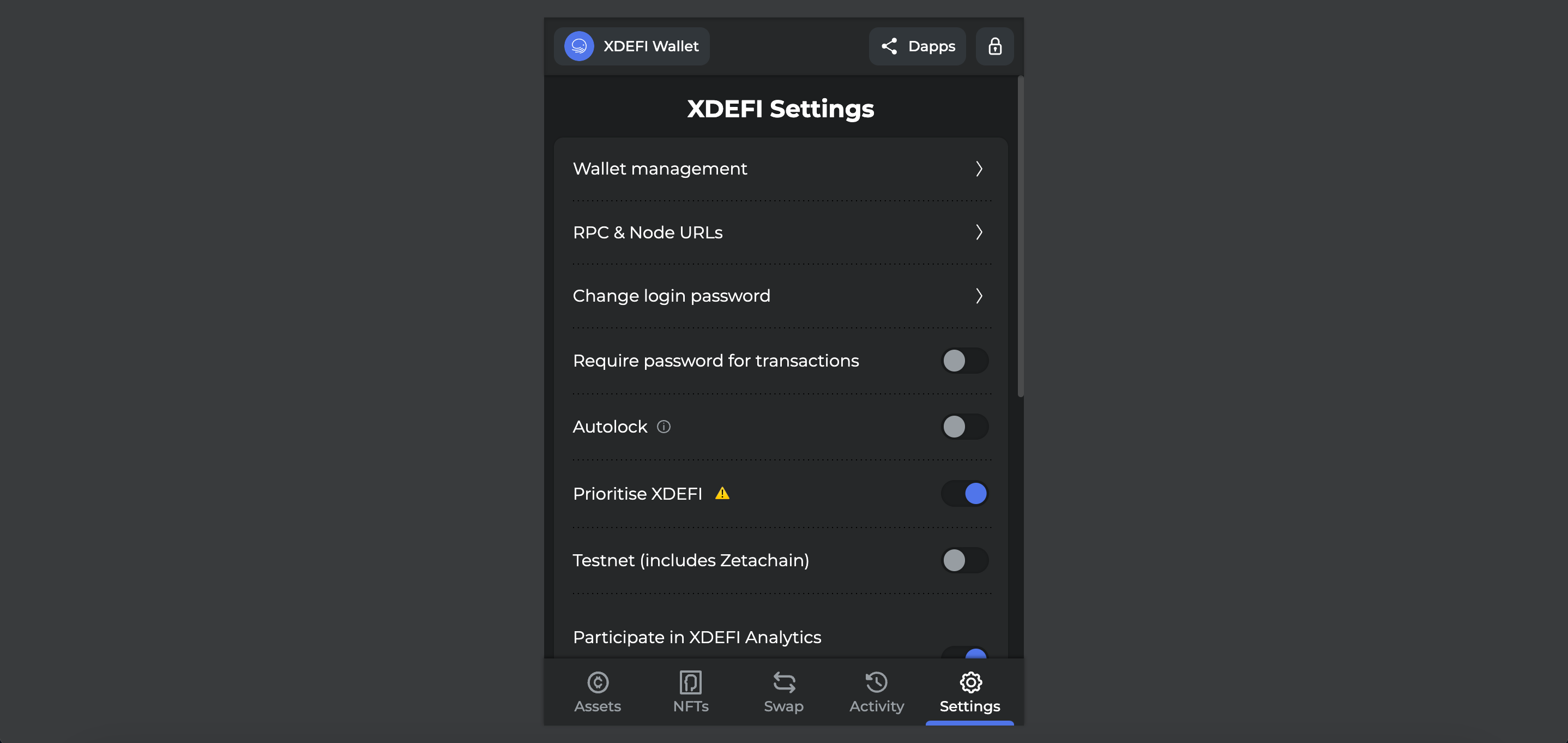 3. Scroll down to "Participate in XDEFI Analytics"
4. Click the toggle
5. When the circle is greyed out (as pictured), XDEFI Analytics is OFF.
Please note: Once a user opts-out, this takes effect immediately. Rest assured that opting in or out will not affect your XDEFI Wallet experience in any way.