Download XDEFI Wallet: the best Dogecoin wallet.
XDEFI Wallet makes Web3 safe and easy: it allows you to store, send, and swap Cryptocurrencies and manage your NFTs from a single, safe Dogecoin wallet.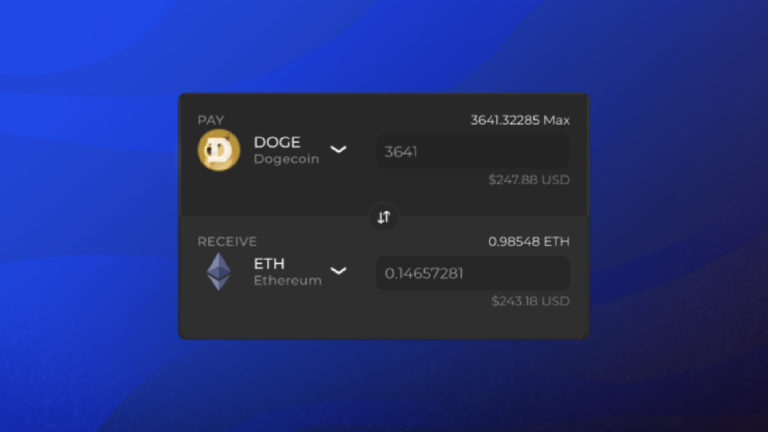 What is Dogecoin?
Dogecoin was released in December 2013 by Jackson Palmer and Billy Markus. Dogecoin (DOGE) is a peer-to-peer, open-source cryptocurrency. It is considered an altcoin and an almost sarcastic meme coin. Dogecoin has the image of a Shiba Inu dog as its logo. While it was created seemingly as a joke, Dogecoin's blockchain still has merit. Its underlying technology is derived from Litecoin. Notable features of Dogecoin, which uses a scrypt algorithm, are its low price and unlimited supply.
What are the core features of Dogecoin?
Unlimited offer – Although the digital coin was initially restricted to a supply of 100 billion, this was later changed to an unlimited Dogecoin supply. This means that investors can purchase as many Dogecoins as they possibly can. In contrast, other popular cryptocurrencies like Bitcoin and Ethereum are only available infinite quantities.
Community – Memes bring the world together like nothing else. Dogecoin has a strong Reddit family of more than 100,000 members, all of which are extremely welcoming and friendly. This makes it easier for newcomers to learn anything that they need to about the digital coin at zero cost and make new friends in the process.
What is the native token of Dogecoin and where can I buy it?
Where can I get a Dogecoin wallet?
XDEFI Wallet allows you to safely store, send, and swap Dogecoin (DOGE) tokens directly within the wallet.
XDEFI Wallet is multichain and supports more than 9000 tokens including Dogecoin (DOGE).
Download the XDEFI Wallet browser extension here.