How to buy native RUNE with XDEFI Wallet
Please follow the below steps (1-6) in order:
1. Download and install the latest available version of XDEFI Wallet on your web browser from the official Google Chrome Store page.
Please note that the XDEFI Wallet web browser extension is currently supported on Chrome, Brave, Opera, Côc Côc, Edge and soon Firefox:

Download XDEFI Wallet now

Our mobile app is currently in development (for iOS and Android) and will be released in 2024.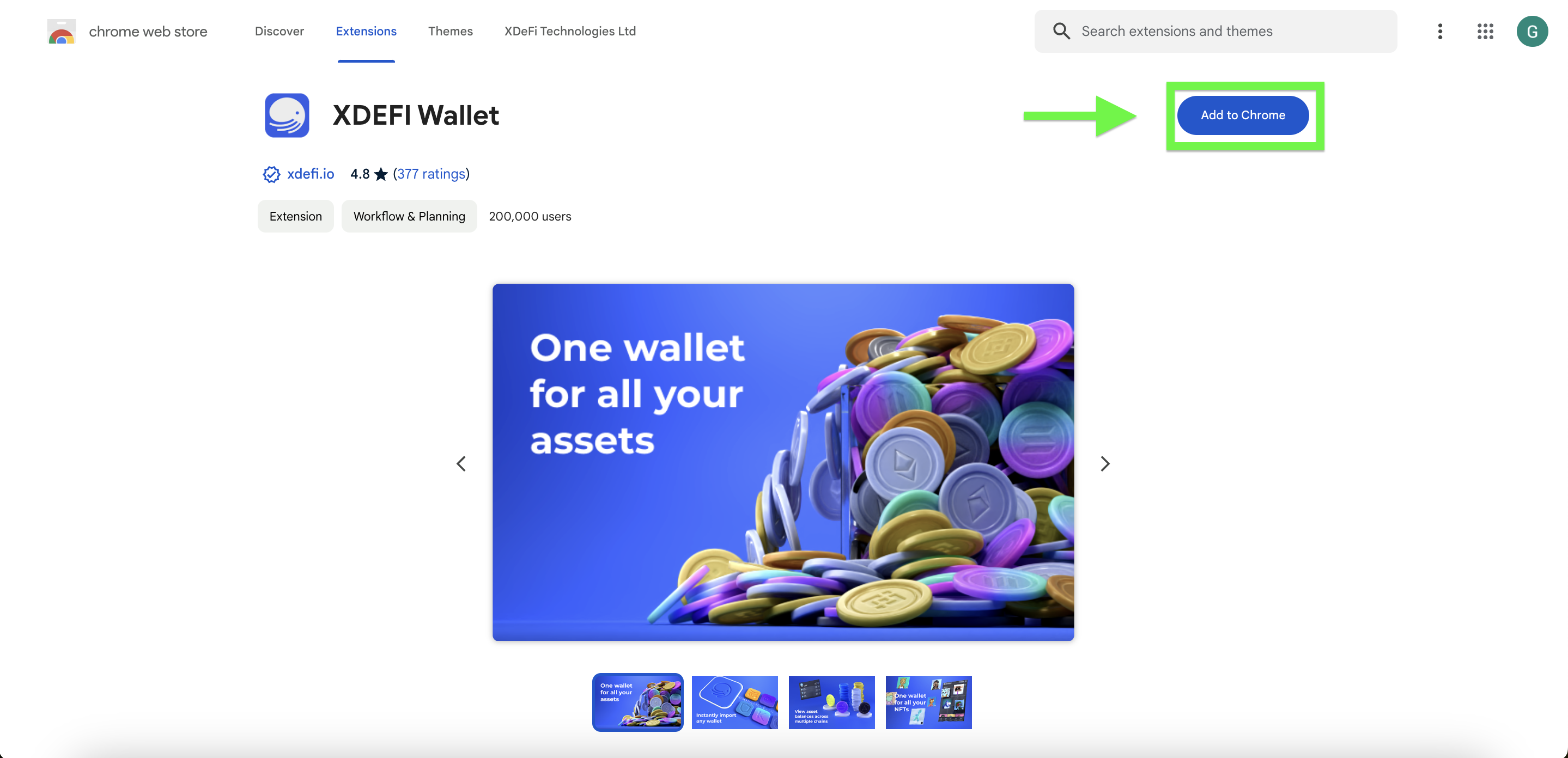 2. Create/Import wallet:
Open the XDEFI Wallet extension and either create a

new wallet

or import an

existing one

. Follow the on-screen instructions to set up or import your wallet securely.
(Please note that you can also generate or restore THORChain accounts with LEDGER or TREZOR in your XDEFI Wallet extension during and after onboarding.)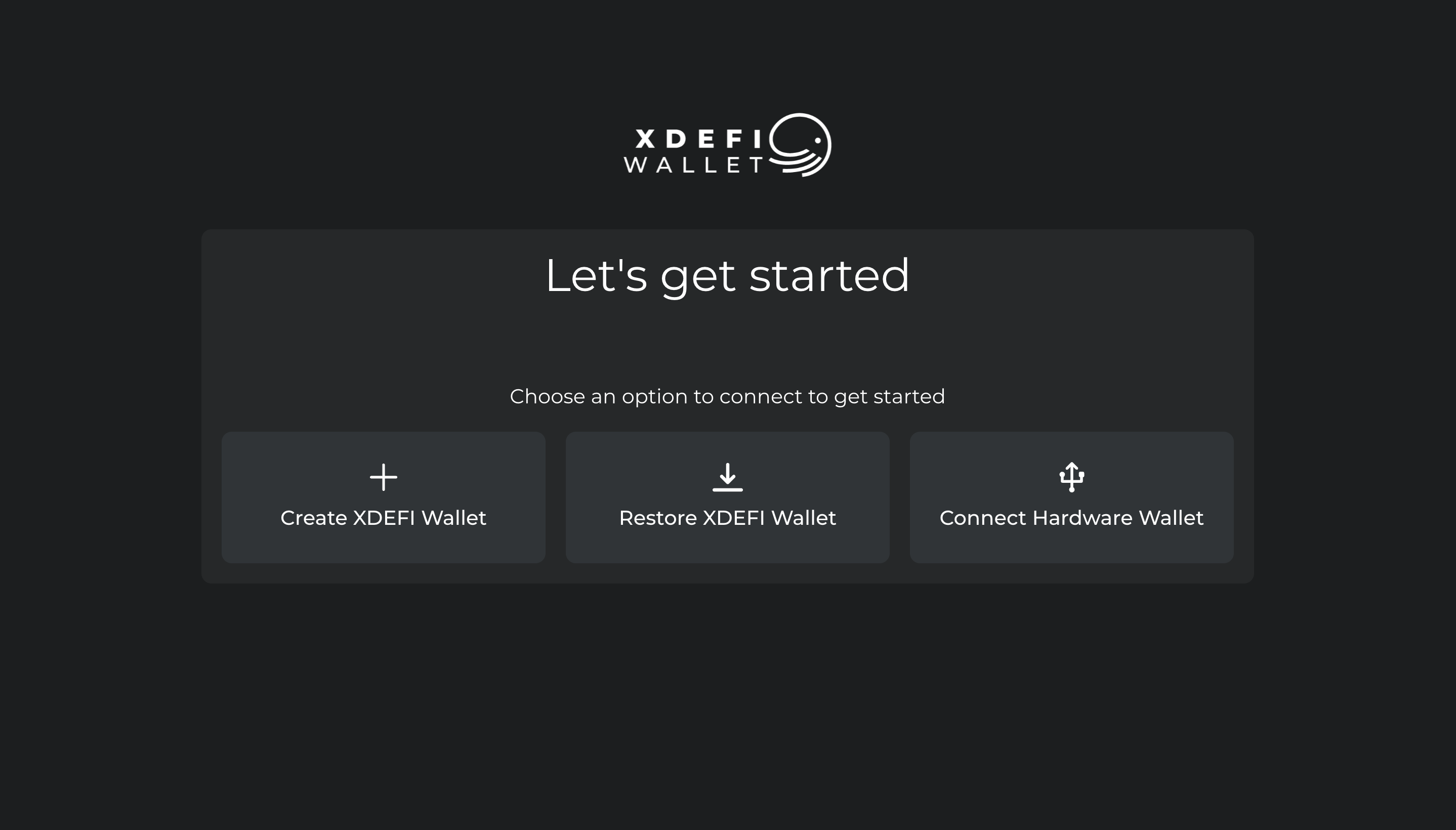 3. Adding funds:
Deposit funds into your XDEFI Wallet extension by transferring from other decentralized wallet providers and centralized exchanges (CEX) or using

fiat on-ramping

services inside the XDEFI Wallet extension to buy crypto.

Click on the 'Addresses' button to view and copy your deposit addresses.
Click on the 'Buy' button to purchase crypto using the independent payment solution Ramp Network.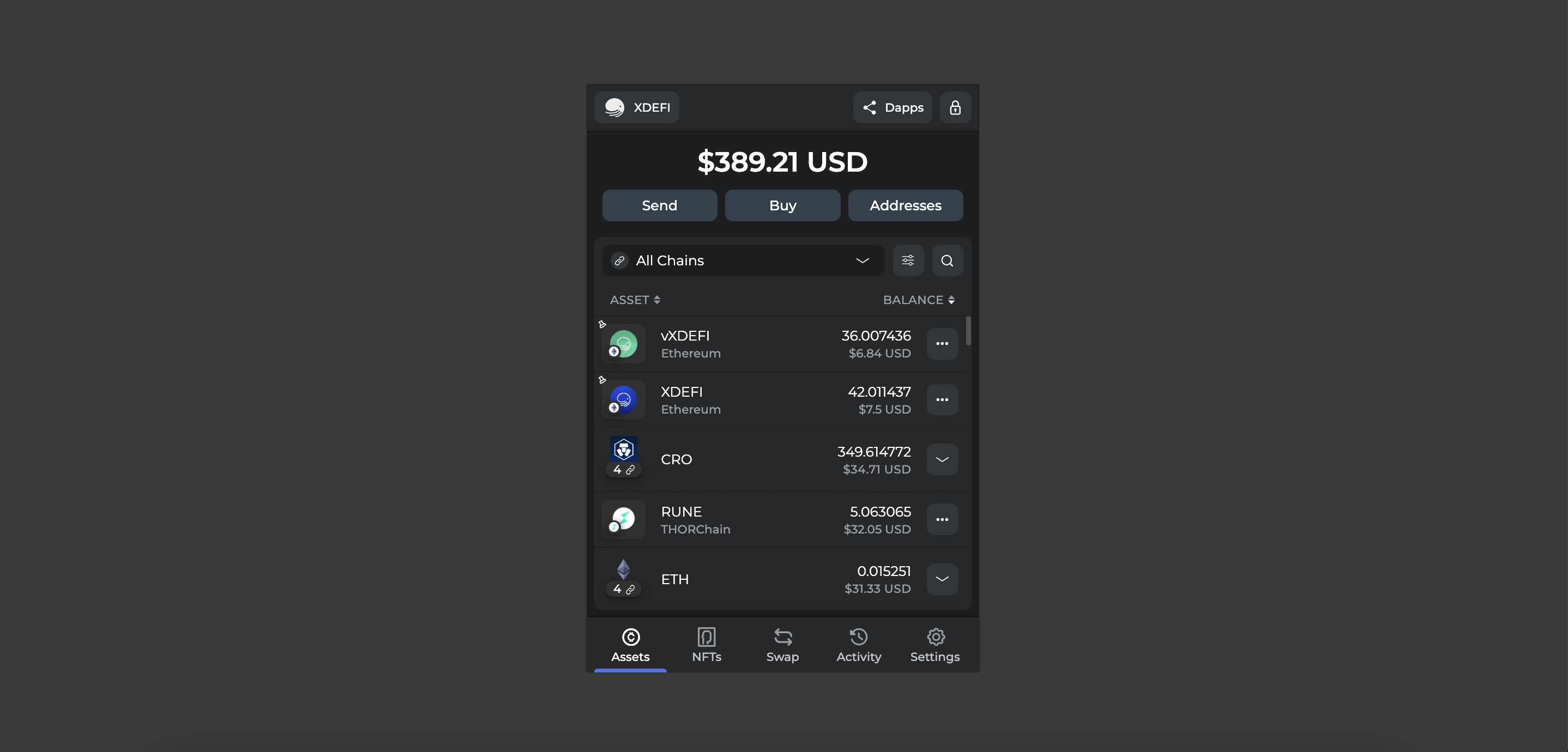 4. Where to swap:
XDEFI Wallet extension provides an

in-wallet swapping

feature and

web app

powered by 12 providers, including THORChain.




For instance, you can swap BTC or ETH for RUNE in just one transaction.
(Note that it's also possible to connect your XDEFI Wallet extension to decentralized applications (dApps) like Thorswap to perform these transactions and get RUNE.)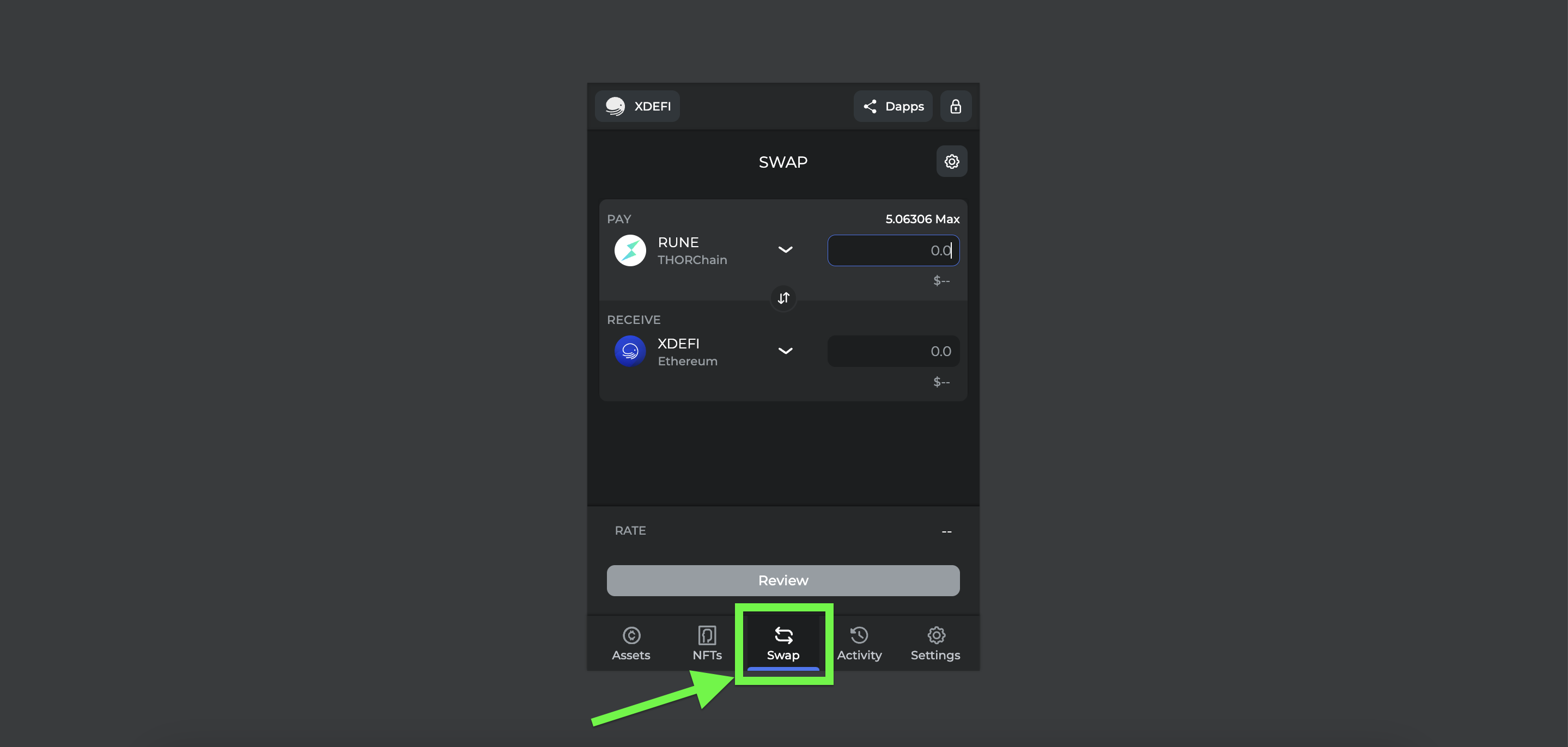 5. How to swap:
Here is a tutorial explaining how to perform a swap directly from your XDEFI Wallet extension. –

Link
6. Wallet balance:
After confirming the swap is complete, the XDEFI Wallet extension will update your account with your RUNE balance.
(Please note that the timeframe to complete a swap varies depending on the networks involved and their congestion.)