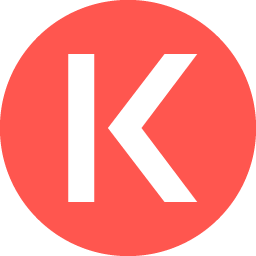 XDEFI Wallet makes Web3 safe and easy: When the Kava (KAVA) integration is complete, you will be able to store, send, and swap Cryptocurrencies and manage your NFTs from a single, safe Kava (KAVA) wallet.
What is Kava? 
Kava is the first Layer One blockchain to combine the speed and scalability of the Cosmos SDK with the developer support of Ethereum into a single scalable network. The Kava blockchain will empower developers to build the next generation of Web3 blockchain applications through its unique combined architecture.
What makes Kava unique? 
Co-chain architecture allows for developers to build and deploy their projects on Ethereum Virtual Machine (EVM) or Cosmos SDK environments with seamless interoperability.
What are the core features of Kava? 
Seamless development environment to build.

Optimized security and speed of Ethereum and Cosmos SDK.

On-chain incentives to reward protocols incentivising more users, liquidity, and growth for the ecosystem.

Kava DAO that helps to secure and run the network with self-governance to ensure the best interest of the ecosystem. 

Single block finality.

Unrivaled scalability.
What is the native token of Kava and where can I buy it? 
The native token of Kava is KAVA.

KAVA is the native governance and staking token of the blockchain that enables its security and decentralisation. 
Is XDEFI planning to support Kava (KAVA)? 
XDEFI Wallet will allow you to safely store, send, and swap Kava (KAVA) tokens directly within the wallet. XDEFI Wallet is planning to support Kava and all Kava tokens. 
Download XDEFI Wallet browser extension here.