How to create a new XDEFI Wallet
Please follow the below steps (1-15) in order:
1. Download and install the latest available version of XDEFI Wallet on your web browser
2. Click on the XDEFI Wallet extension
3‌. Click on 'Let's get started'
‌4. Click on 'Create XDEFI Wallet'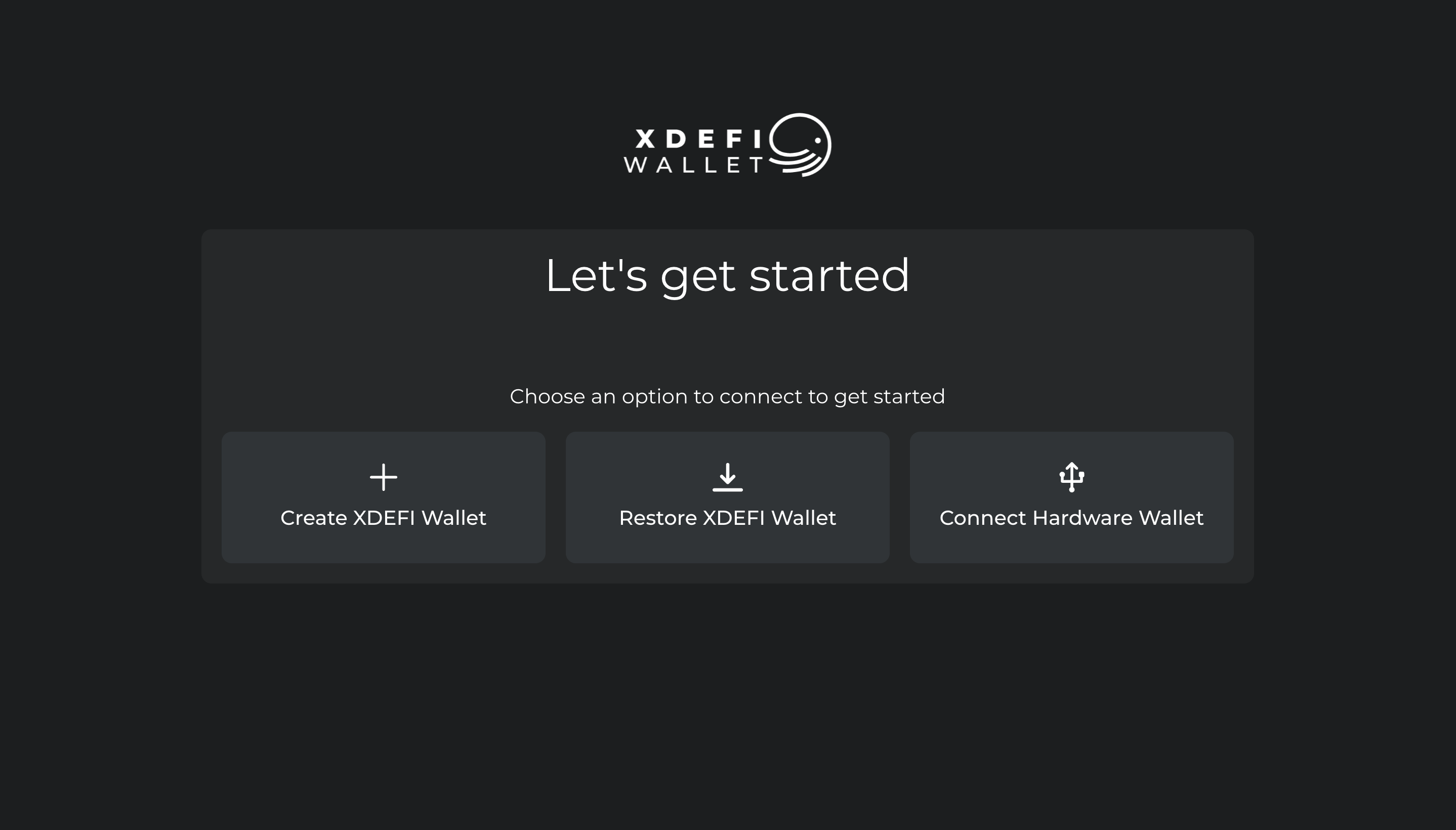 ‌5. Enter a local password for your XDEFI Wallet extension and confirm this password
(⚠️ 8 characters or longer) (⚠️ No sequence of characters repeated 3 times)
6. Read and agree to the Terms and conditions if satisfied
7. Click on the 'Next' button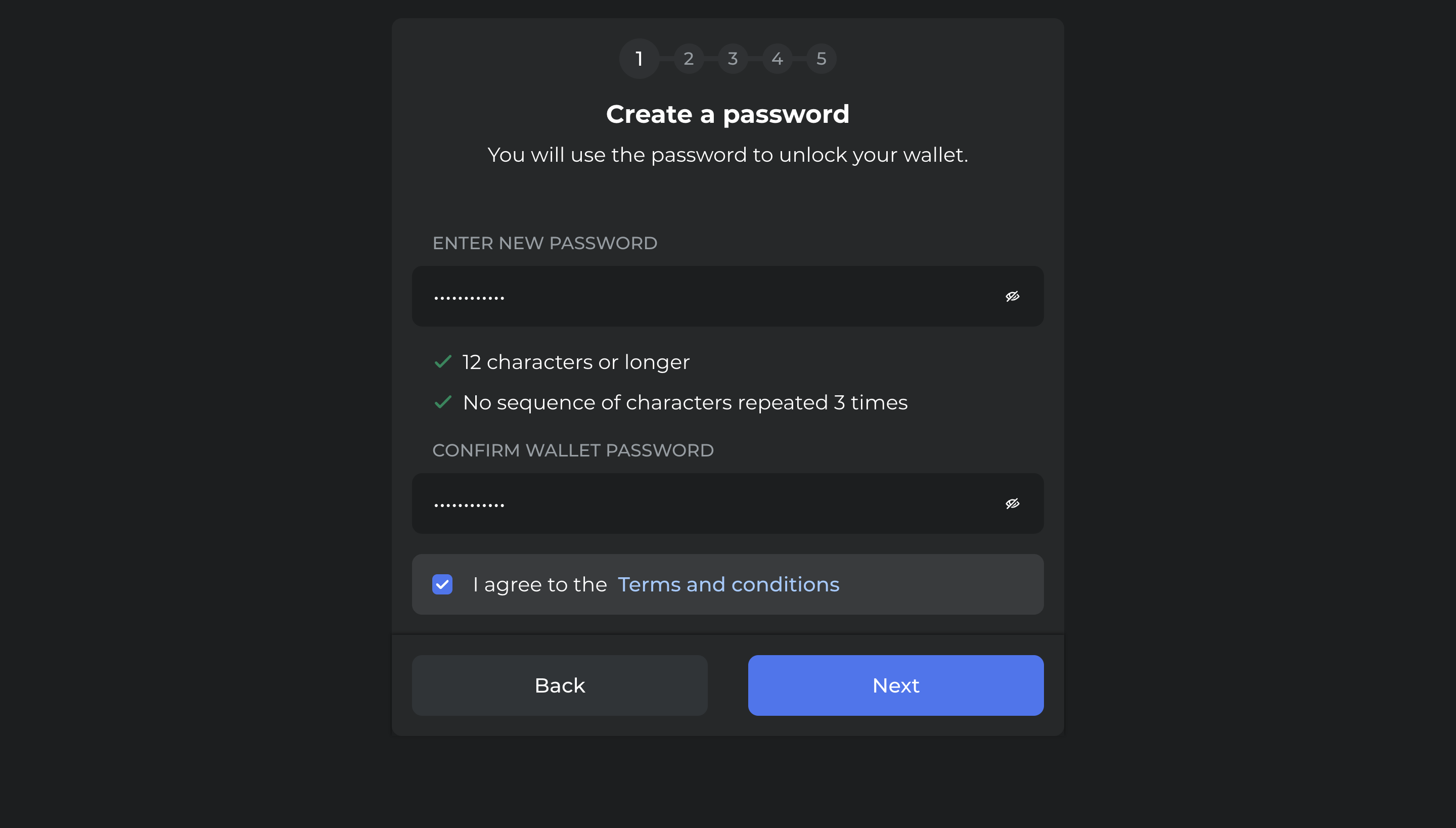 8. Save your secret phrase and confirm this action
9. Click on the 'Next' button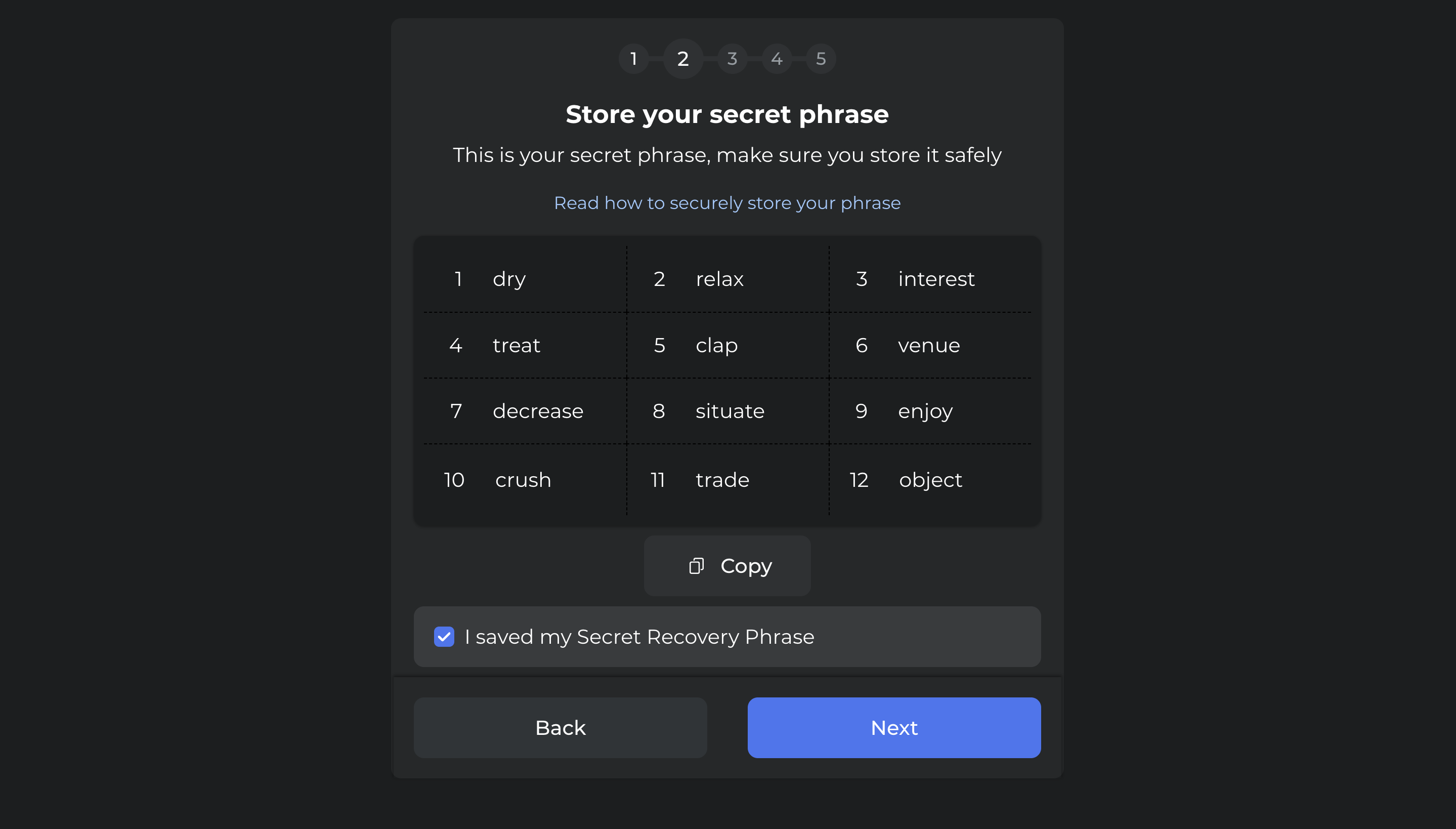 10. Enter the 4 words of your secret phrase that are requested
11. Click on the 'Next' button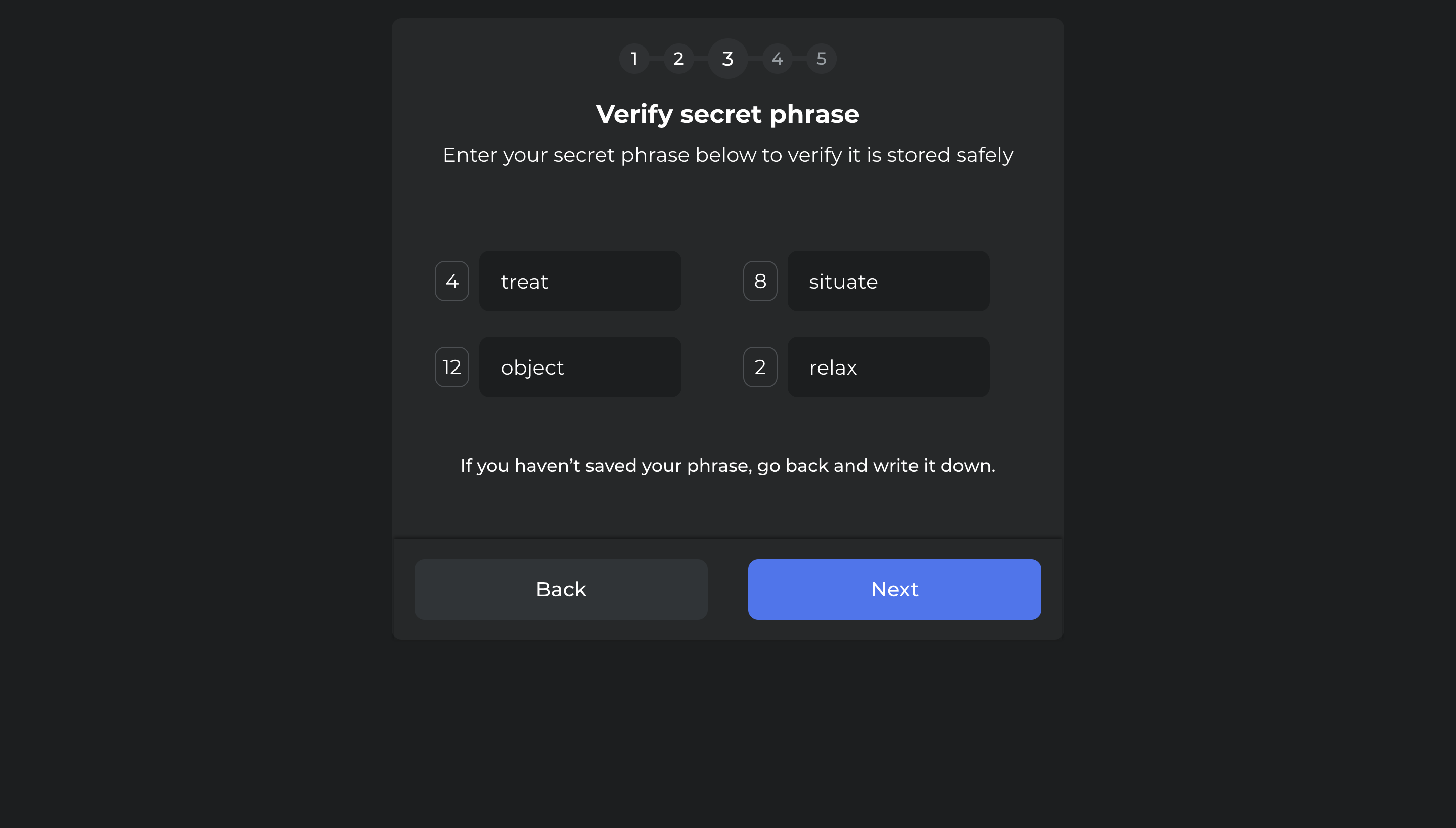 ‌12. Enter a name for your wallet
13. Click on the 'Next' button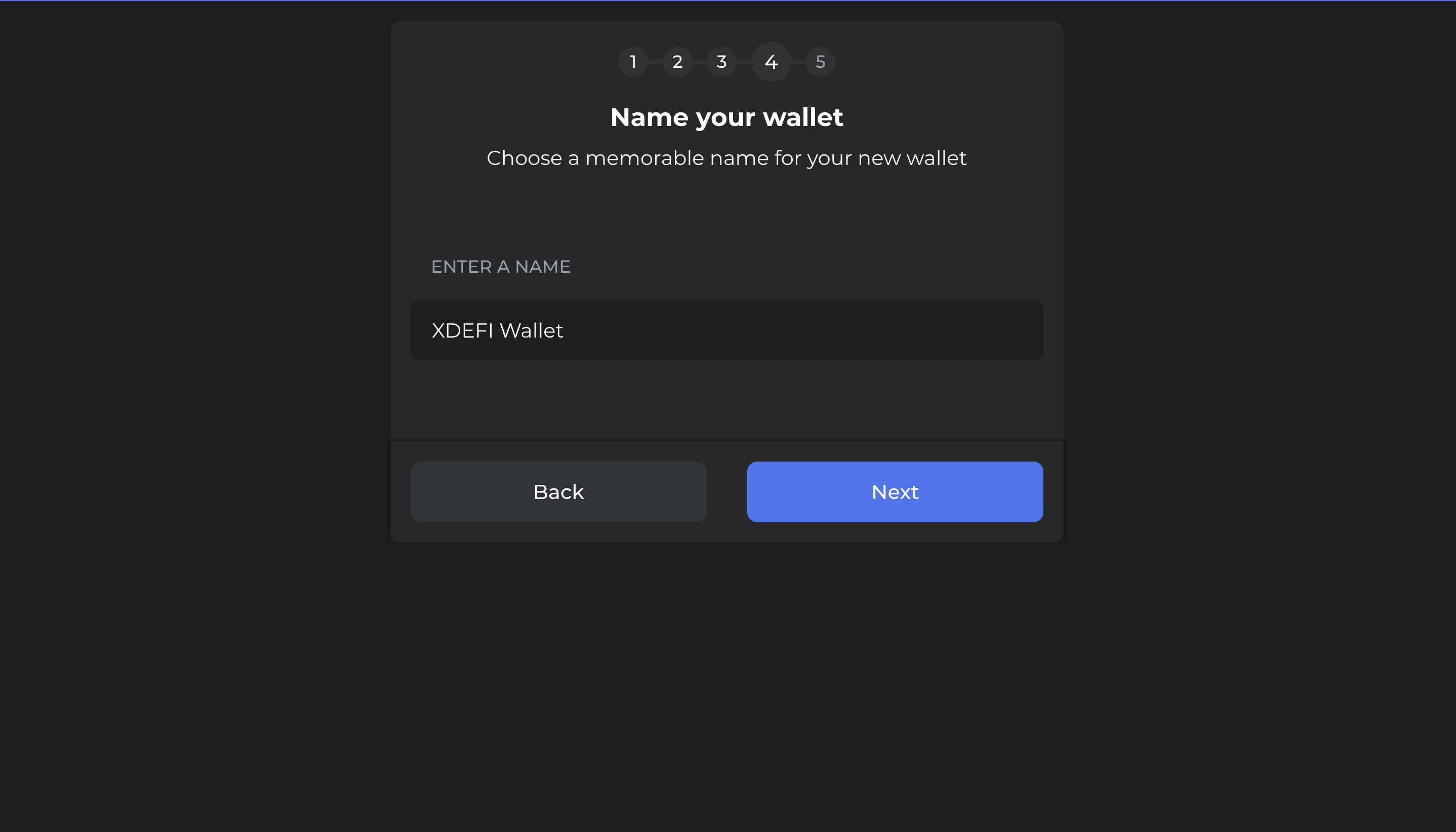 14. Make XDEFI Wallet your default browser wallet via radio button
Note : This option makes XDEFI your default browser wallet when you interact with web applications.
By turning this option ON, XDEFI will take priority over wallet extensions (e.g. MetaMask) you may have installed in your browser when connecting to web applications? This option is easily accessible from the wallet menu in case you change your mind!
15. Click on the 'Next' button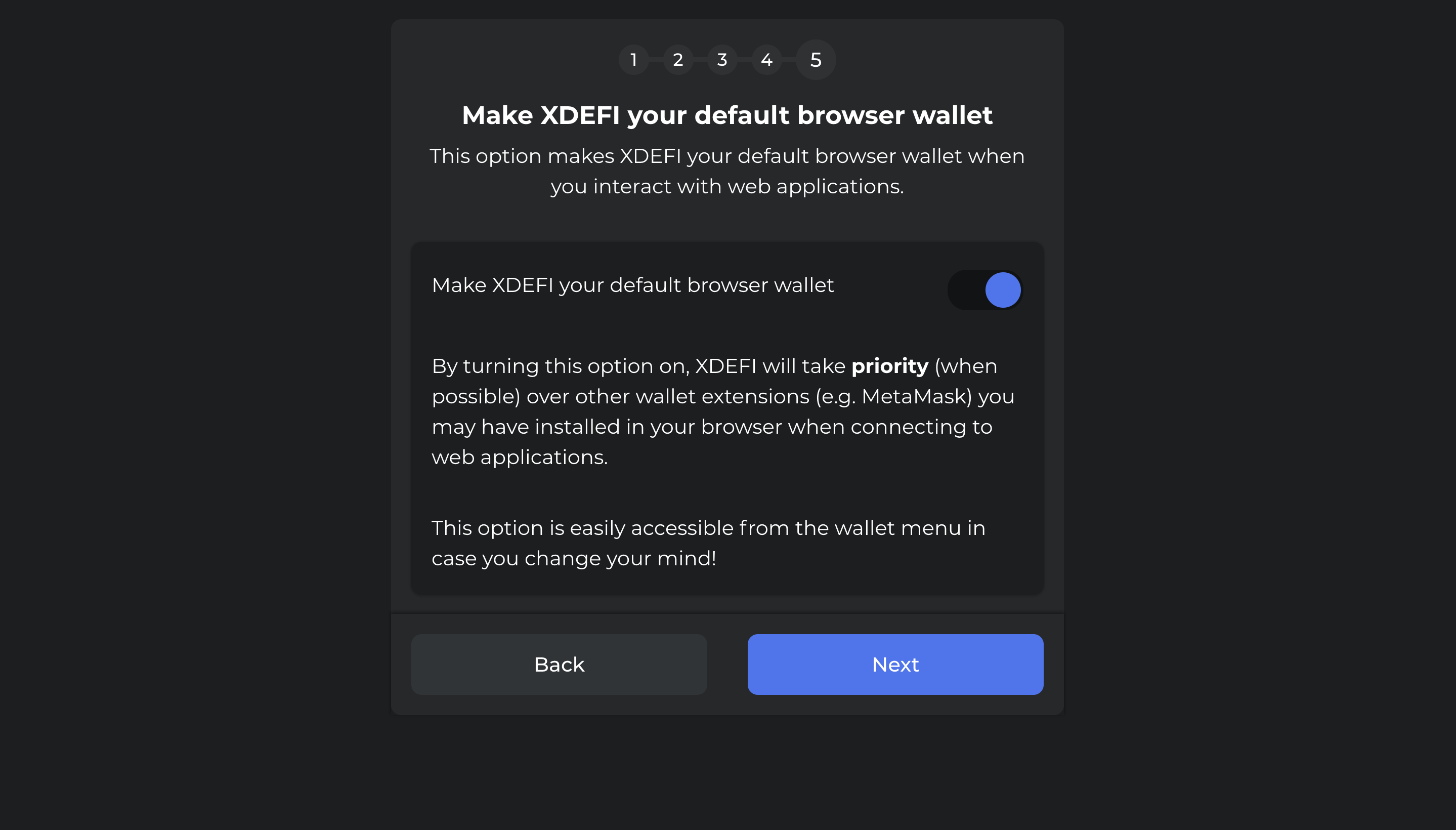 ‌To pin the XDEFI Wallet extension to your web browser, click on the puzzle icon of the web browser extension manager and click on the pushpin associated with XDEFI Wallet