Best NFT Wallets (Updated for 2023)
The decision to select the best NFT wallet is not an easy task. If you have been looking through various NFT wallets but can't decide which is the best NFT wallet for you, then we got you covered with this article. We will give you a clear idea of what to look for before settling on a particular wallet for your precious NFTs. We also lay out the particulars of some of the best NFT wallets in the crypto space and hand-pick the NFT wallet that is perfect for your digital asset portfolio!
You can jump straight to the best NFT wallets clicking the link below
The demand for Non-Fungible Tokens (NFTs) has been increasing exponentially since 2021. The prime cause for this rise is accredited to the fact that NFTs are proofing the ownership of unique digital assets secured by blockchain technology. Owning something limited and one-of-a-kind has made NFTs a profitable investment opportunity. When Pak's NFT artwork "The Merge" was sold for $91.8 million, it displayed the massive potential of NFTs. So, it is only sensible to store such valuable digital assets in a 100% secure and reliable wallet.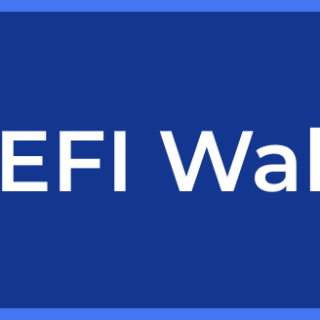 Below you can find a complete guide that will help you settle on an NFT wallet that will give you peace of mind and security. We will discuss the best NFT wallet in detail, run through different wallet options, and teach you how to use an NFT wallet.
What is an NFT wallet?
From big brands like Visa, Adidas and Disney to renowned celebrities like Eminem and Justin Bieber, NFTs have established themselves as a prominent part of their investment portfolios. A fundamental requirement for investing in NFTs is possessing a versatile NFT wallet.
An NFT wallet is an electronic wallet where one can store, hold or trade NFTs. It is essentially a cryptocurrency wallet that utilizes blockchain technology. The private and public keys stored in the digital wallet keep these NFTs safe and always accessible to the user. 
While an active NFT trader can keep his collectables and artwork on the marketplace directly, it is not advisable to do this. In this case, you don't control your NFTs, and you depend entirely on third-party taking custody of your digital assets. Crypto wallets are built to prevent these risks, but it also adds several other benefits for the user, which are discussed in the next section.
Why do you need an NFT wallet?
Before selecting an NFT wallet, it is essential to rationalize the need to have one in the first place. A good NFT wallet will provide multiple benefits to the NFT collector, making his journey in the NFT space more convenient and secure.
A good NFT wallet makes managing and trading NFTs simple. The prime purpose of using a crypto wallet for the NFT is to allow secure cryptographically signed transactions. An NFT wallet will allow trading via a web interface or mobile app to attach the ease of accessing the NFTs on multiple devices from anywhere in the world. For a seamless experience in NFT investment, a user should choose the best NFT wallet based on their needs.
How do NFT wallets work?
NFT wallets don't hold the collectables literally. The NFT artwork continues on its underlying blockchain, and the wallet allows for interactions such as purchasing or selling the NFT. A set of public and private keys is generated unique to the user's blockchain address. 
The process of using an NFT wallet works is as follows:
Receive NFTs

: A public key is shared with the party selling the NFT to invite its receipt to the user's wallet. One can either share the public key address or get the QR code scanned. It is like your bank account details that allow the receipt of a wire transfer in your bank account.

Send NFTs

: Selling an NFT requires the public address of the other party involved in the trade. Get this address from the buyer and send the NFT artwork most safely. It is important to note that a fee is charged for sending the NFT.
A private key, on the other hand, is like a secret password. It is like a declaration of the ownership of the NFT. It is to be kept safe and private. A compromise of one's private key will most likely result in losing the digital assets stored in the wallet.
Types of NFT wallet accounts
NFT wallets can be laid down into various categories based on how they store the NFTs, the level of safety provided and the features they have. 
Based on their underlying security concept, wallets can be categorized as follows:
Software Wallets

: It refers to the application where NFTs are kept in a "hot wallet". It makes the process of NFT trading comparatively faster. It can be further divided into a desktop wallet, mobile wallet and web-based wallet based on wallet compatibility.

Hardware Wallets

: It is a physical wallet that is used to store NFTs in an offline mode or cold storage. These are considered to be more secure as they can't be easily tampered with. These have to be plugged into a computer to put to use.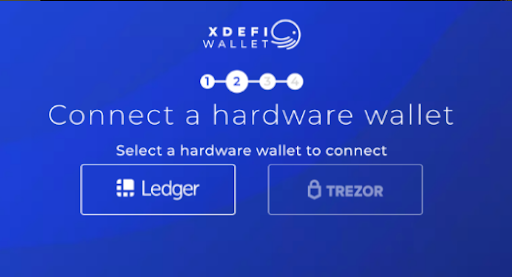 Based on access to the private key, NFT wallets are further categorized as follows:
Custodial wallets:

When NFTs are stored in a custodial wallet, a third person holds control over the private key or acts as a custodian of the key. This third party is responsible for keeping the user's assets secure. The pros and cons of the Custodial wallet are:

Pros: It is typically easy to use even for beginners as they do not have to worry about securing their private keys. Setting up this wallet is an uncomplicated and fast process.

Cons: It requires the NFT curator to trust an unknown third party which increases the risk of fraud or malicious activities. In many cases, the set-up requires a KYC (Know Your Customer) process which may be a deal breaker for a few investors.

Self-Custody (Non-Custodial) Wallets:

As the name suggests, only the user has access to the private key of his wallet. No third party controls the private key, or the NFTs held in the wallet here. The pros and cons of non-custodial wallets are:
Pros
It is considered the best NFT wallet type out there due to being the most secure. The user has exclusive access to the private key, so it is less prone to hacks.
Cons
The entire responsibility of carefully preserving the private key is on the user. If the key is lost, then the access to the NFTs is also lost forever.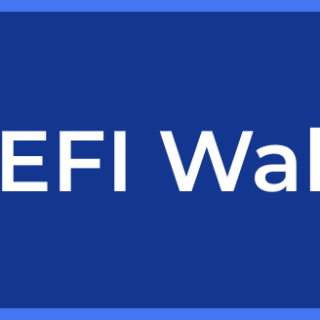 NFT Wallet on different Blockchains
NFTs can be minted on different blockchains. Currently, the single most-used blockchain for NFTs is Ethereum. This implies most of the Ethereum wallets are apt to store NFTs.
In recent times, NFTs are also becoming more and more critical on other blockchains such as BNB Chain, Solana, Polygon, Flow, Arbitrum, and others. Considering the rapid developments in the NFT universe, the best NFT wallets are compatible with multiple blockchains. This will help to promote the diversification of our NFT portfolios in the long run and provides more options to the user.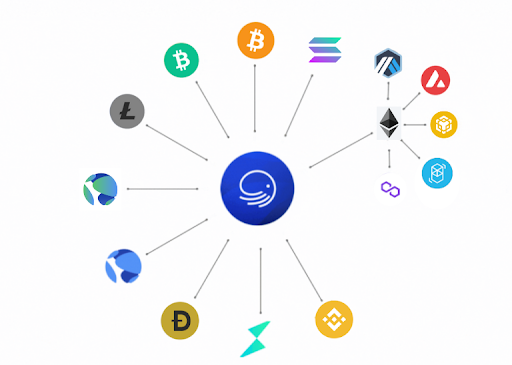 How can I use my NFT wallet?
An NFT wallet serves multiple purposes, varying between different Web3 wallets. Read below to know the main functions that can be performed in a dedicated NFT wallet:
Store NFT private keys: An NFT wallet stores the private keys that grant ultimate ownership of the digital assets. It doesn't hold the NFTs but they are live on the blockchain they have been minted on. 
Connect to apps and marketplaces: NFT wallets are compatible with NFT marketplaces or the dApps which link to these markets. This allows direct trade of the NFT artworks.
Stores cryptocurrency: It allows storage of all the digital assets in one location, also fungible tokens like Ether (ETH) or Solana's SOL. So, the users can store the cryptocurrency used to buy the NFTs in the same place for faster transactions.
Top 8 NFT wallets reviewed
After clearly understanding why a good and secure NFT wallet is a must-have and how it can be used in your digital investment journey, the next crucial step is to decide on the best NFT wallet. You shouldn't just download any random wallet and expect it to give you a good user experience. We have assembled a list of the most popular NFT wallets with details of their features and pros and cons to help you make an intelligent choice. The top NFT wallets in the NFT space currently are as follows:
XDEFI Wallet – New in 2022
XDEFI Wallet is a non-custodial Web3 wallet that allows you to securely swap, store and send NFTs and crypto assets across 15 blockchains. Users also enjoy unlimited cross-chain swaps for 10,000+ assets on Bitcoin, Ethereum, Solana, THORChain, Avalanche, Fantom, Arbitrum, Polygon, Bitcoin, Binance Smart Chain, Doge, and more.

A unique feature of this wallet is that it provides a customizable gallery of all your NFTs on the essential blockchains for NFTs. This single overview of all your NFTs allows convenience to the user, who can view all his NFT collectables simultaneously.
XDEFI Wallet offers an easy-to-use interface built on a robust infrastructure and professional user support. It is available on multiple browsers, including Google Chrome, Microsoft Edge, Opera and Brave. Being audited by Kudelski Security and offering support for hardware wallets, XDEFI Wallet provides the best protection for your treasured NFTs and other digital assets.
Although XDEFI Wallet is relatively new on the market, it has gained vast popularity for all the right reasons. With 120,000+ active users and a 5-star rating on the Google web store, it is the most reliable multichain Web 3.0 wallet for your NFTs.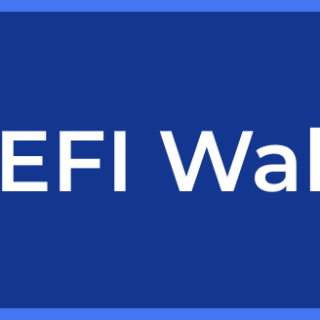 ZenGo – Highly secure NFT wallet
Zengo is the First Web3 wallet that eliminates the need for private keys and seed phrases that can be lost or stolen and instead incorporate 3D biometric encryption. It uses secure MPC encryption where no individual party can see the other parties' data. Furthermore, a 3-Factor Authentication is established here that ensures:
only the user is in control of the NFT assets

your wallet is automatically backed up, so if you misplace your phone, you can still recover your crypto assets
This keyless NFT wallet has over 650,000 active users spread across Android and iOS devices. In Zengo, one can buy NFTs on OpenSea or connect to decentralized apps through its attractive WalletConnect feature. Over 70 digital assets are supported. It doesn't require any KYC and provides 24/7 customer support, making it an attractive NFT wallet. 
 

Crypto.com DeFi Wallet – Popular Non-custodial NFT wallet
Crypto.com's DeFi wallet allows the trading of NFTs in multiple formats across various blockchains. The wallet displays NFTs in a beautiful gallery with an innovative NFT 'spotlight' feature to showcase your favourite NFTs on the top of the page. It allows an immediate purchase and withdrawal of the NFT collectables. This non-custodial wallet supports 700+ tokens across 15+ blockchains, including Ethereum and Cronos (Crypto.com's blockchain).
The private keys are encrypted locally on the device, protected by biometric proof and two-factor authentication. The user has complete control over his digital collectables and his keys. Additionally, the wallet offers an ETH gas meter to provide real-time updates on gas fees and transaction speeds. Users can easily send and receive NFTs and view their digital asset balances. These qualities make it a strong contender for the best NFT wallet.
AlphaWallet – Open-Source Self-Custodial NFT Wallet
Alpha wallet is an open-source blockchain wallet. Its simple and minimalistic user interface is available for mobile users on Android and iOS devices. Alpha wallet offers a convenient built-in dApp browser to discover various NFT marketplaces such as OpenSea.
This self-custodial Web3 wallet uses the secure enclave on smartphones to deliver an optimum level of security not unlike that of hardware wallets. It has an entire section of the wallet focused on NFTs that is fully customizable. If you are looking for an easy-to-use application that works on your mobile phones and supports only Ethereum-based NFTs, this might be a good choice.
Enjin Wallet – Multi-functional wallet
Enjin Wallet is among the popular NFT wallets to store your NFTs. Enjin offers its marketplace and is powered by its utility token, $ENJ, which can also be used to buy NFTs.
It allows the user to create multiple accounts within the wallet. It provides multilingual support in over 25 languages and supports trade in 1,000+ cryptocurrencies. This wallet is also compatible with several hardware wallets like Ledger and Trezor. Enjin wallet is another solid option to store different cryptocurrencies and build your collection of rare NFTs all in one place.
Coinbase – Beginner-friendly wallet
Coinbase wallet is another top-ranking self-custody crypto and NFT wallet. It safely stores all of your Ethereum and Polygon NFTs protected by two-factor authentication. It's one of the most beginner-friendly wallets that offers good educational content. It facilitates buying NFTs through credit or debit cards in over 90 countries.
One attractive advantage of Coinbase Wallet is that it permits transfers through usernames instead of public wallet addresses. It makes trading simpler for a new user. Additionally, the private keys can be backed up here to ensure that your NFTs remain safe and secure. Coinbase wallet provides all its users a fulfilling and satisfying NFT trading experience.
Trust Wallet – Cross-chain compatibility
Trust wallet is another safe non-custodial wallet to conveniently trade, collect, manage and trade NFTs. Owned by Binance, it stores all your unique ERC721 and ERC1155 crypto NFTs on the Ethereum blockchain based on an open-source framework.
It consists of a dedicated NFT section to manage NFTs and other crypto assets within one single application. Trust Wallet offers one-click access to several dApps for NFT marketplaces such as OpenSea and LooksRare which is a great advantage. Trust Wallet is available as a smartphone app for both android and iOS devices, making it very comfortable for users who to use mobile devices for tracking their NFT artwork. 
MetaMask – A widely used standard for Ethereum
Metamask is the most widely used wallet that is considered to be one of the best Ethereum wallets. Launched in 2016, it has a vast customer base of over 30 million users worldwide. It is also a highly secure token wallet with a key vault, secure login, and built-in token exchange. MetaMask empowers users to create and manage their identities through private keys, local client wallets and hardware wallets (Ledger and Trezor wallets).
MetaMask released a mobile app in 2020 for Android and iOS users following the original browser extension wallet. Today, NFT support is only live for the mobile version. You can quickly swap currencies to purchase an NFT with its built-in swap feature. MetaMask also offers a high degree of customizability and settings to tailor the wallet according to your needs.
How to choose the best NFT wallet for you
Now that we have closely studied the most popular NFT wallet in the market, we also want to present a list of criteria factors that help you make the final decision on your future NFT wallet.
Safety and Security:

All the best NFT wallets are built to provide

safety and security

to the stored digital assets. The use and management of private keys are core to this. Connectivity with hardware wallets, such as Ledger, is also desirable for a second strong layer of security. The organisation's reputation behind the wallet should also be evaluated when deciding its safety factor.

Fees:

Few wallet providers charge a small trading fee for the services they provide. So, before signing up or installing a particular wallet, it is important to take into consideration if the fee structure is reasonable or not.

Consumer-friendly:

A user-friendly interface is a must when it comes to determining the success of an NFT wallet. NFT can be a complex tool for a beginner but the best NFT wallets make the process of NFT trading simple and convenient.

Cross-chain Interoperability:

The Ethereum blockchain is the most popular chain to mint NFTs. This makes an Ethereum wallet the best option for NFT storage. However, the NFT world is expanding rapidly, and several other blockchains are used to mint and trade NFTs. For users to have access to all future opportunities, it is advised to choose an NFT wallet that supports as many blockchains as possible.
Multiple Device Support:

Another desirable feature of a digital wallet is that it should be operational on various devices like mobile (Android or iOS), desktop and web browsers. This adds to the user's comfort as he can decide on the device he wants to use at any specific time.
Compatibility with the NFT marketplaces:

This is one of the first things to take into account while choosing the best NFT wallet. If you have already settled for specific NFTs or marketplaces to trade on, you have to make sure that they are supported by your future NFT wallet. 
User-Support:

A wallet that has a prompt and effective customer-support facility is highly favourable. It allows the fast solution of any issues related to an error in the functioning of the NFT wallet.
Conclusion
We are currently in the middle of witnessing an unprecedented revolution in the field of digital assets with the emergence of NFTs. The extraordinary utility of NFTs with regard to solidifying ownership and authenticity is clearly visible to everyone today. But just like every other nascent technology, NFTs come with certain risks. To reduce those risks, it is vital to safeguard your digital assets by selecting a proven crypto wallet.
We hope that we provided you have all the necessary knowledge required to make the right choice among the top NFT wallets mentioned in this article.