XDEFI Wallet & DefiSpot AMA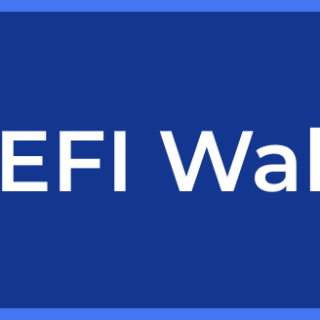 With Émile (CEO/Co-founder, XDEFI Wallet) and RuneDegen (COO, DefiSpot)
Note: This AMA took place on 6 December 2021 at 12:00 UTC exclusively on the XDEFI Wallet Discord. The following transcript of the session has been edited for concision and clarity.
Émile
Welcome RuneDegen, it's a pleasure to have you on. Maybe we can start with you describing a little bit more about DefiSpot and how we're going to work together with XDEFI Wallet. It can be useful for our community and some of your community members.
RuneDegen
Yeah, sure. DefiSpot is a multi-chain DEX that is built on top of the THORChain protocol, obviously. By using THORChain protocol on the backend, the liquidity on the DefiSpot platform is provided by its own users making it possible to create a traditional experience on top of individually-created liquidity from the THORChain protocol. So that's where it starts there in terms of how we upgrade as an exchange, but our main mission here is to become a more traditional and clean interface of how to trade and provide liquidity on a custodial exchange without any KYC like what you see on decentralized exchanges, as well as it adds the elements of how to to make the user experience simple and easy. At the same time, we provide all of the most important aspects of DeFi with the best DeFi products provided around the THORchain protocol.
Émile
Awesome. And just being curious, I mean, I've been speaking with you guys for a little while now. But when did you learn about THORChain? I guess it was early but I am just curious as I'm not sure.
RuneDegen
That's quite an interesting question there because we haven't been within a THORChain community since 2018, when many of the most important players of the ecosystem came in there. So me and Oscar, also known as cryptospsycho on Twitter who is the CEO here, we founded this together. In the past, we have been just trying out several decentralized exchanges like everything from Ethereum-based decentralized exchanges like Uniswap and Sushi to Solana-based, for example, with Raydium and a lot of other decentralized exchanges. And so, all of them are really similar in terms of how you use them. And we figured there was a lot of room for improvement in terms of not necessarily the user-friendliness, but more in terms of the opportunities that a decentralized exchange can provide. So that was where we mainly wanted to integrate the idea of DefiSpot and obviously, it wasn't before we discovered THORchain that we realized that Wow. It's actually important, it will actually be possible to integrate a traditional user experience on a decentralized exchange when it's a cross-chain back end because then you will be able to trade and execute swaps among different blockchains, which opens the potential of what's possible for decentralized exchange at all. And that's exactly what we wanted to build our idea on with the traditional and clean user interface like what you see on Coinbase and Binance. That's where it all started, and we got drawn into the THORChain community in early 2021. So we have obviously been able to get to know especially you guys and all of the other important parts of the THORchain ecosystem and the important players there. So I think that we have gained all of the knowledge in this year that most people have learned from 2018. Because it has been like a non-stop venture where we have been involved with the THORChain ecosystem 24/7 days a week for almost a year now. So it's been a wild journey there and we're so grateful for being able to get this opportunity and work in the THORchain ecosystem and especially on top of the THORChain network.
Émile
That's awesome. And I can see a need to have an interface that is a bit more intuitive and kind of similar to what's today offered at the centralized level. To help onboard the next 10 million users in crypto. I think this is very much the way we thought about it. I think at the very beginning like XDEFI Wallet is a bit more oriented to heavy users, people that already understand how THORchain works or how Terra works, how DeFi is articulated but I guess you know, the next step is obviously to trend toward like a UX/UI that really can reproduce what has been done at the centralized level, except that it will be done in a noncustodial way and permissionless way. So I guess I have some questions. I heard recently, I have no idea where I've read that but I was curious, that the DeFiSpot team was already 50 people, is that correct?
RuneDegen
The team has been growing a lot and the core team as well. And also we have a lot of developers on projects right now. And that's solely because we don't have all of them working on the platform right now because there is obviously no need for having such an amount on just creating the platform which we are doing right now and wrapping up the final functionalities in order to launch but we also have several other projects around there. We have this token creation now and we have this NF T collection in the building which needs a website and the random generator and we also had artists coming in there. So there is a lot going on in the DefiSpot project right now. So that's why there are a lot of people involved. And especially, of course, really, really good people at what they're doing. So we are really satisfied right now with the amount of people on the project. We can evolve according to our roadmap and deliver on every single aspect that we have promised to but if we were too small of a team it would have been way too uncertain. So we won't take any risks there.
It's pretty hard. I can see it. I mean, we're a team of almost 35 now and even then, the backlog is obviously absolutely full and working on different things. And you know, this requires a lot of people to work together. So I have quite a few other questions actually. How do you see XDEFI Wallet as a strategic collaborator for DefiSpot? You know, I already kind of have my answer, but I guess it's important for the community to understand a bit more why and how we can be helpful for you guys.
So yeah, we want to use your platform because it's cross-chain and you are the first of your kind there in that niche. The future is cross-chain so we hugely believe in your project and we have studied every aspect of your product, how it's supposed to be working on a platform. If you compare it to the other wallets, let's say Metamask which is the go-to wallet for many decentralized exchanges and NFT platforms. We'll see that's so limited with opportunities where you can only trade the ERC-20 tokens and all that. So it's a no brainer for us then that when we tried THORChain we couldn't wait to have the XDEFI Wallet integration ready. It's another world because it makes it possible. It's also the only and the best wallet to make it possible to execute swaps in cross-chain and that's really important for us to make it possible to do what we believe in and that is to make a very seamless user experience, even though it's a decentralized exchange in terms of swapping between blockchains. Without XDEFI Wallet there, that would have been impossible for us.
Émile
Thanks, we appreciate it. It was the point from the beginning. When we started the project, we really wanted to dedicate ourselves to creating a better UX for the THORChain ecosystem; hence why we created XDEFI Wallet in the first place. At first, it was called the Asgard Chrome extension. And then really quickly we decided with the core dev team at THORchain that we will call it something different because the entire ecosystem would profit from it, not just the THORChain ecosystem, although it was created for this purpose at first. We spend a lot of time being compatible with THORChain from the get-go, instead of only focusing on one ecosystem as in we could have focused only on Ethereum or only Solana or something else. We decided to really try to be cross-chain from the get-go. It comes with a lot of challenges. A lot of limitations from a UX/UI perspective that I think we've now overcome. I think we overcame a lot of challenges, but still, a lot of it falls to be made in order to make this really simple to use for the new joiners of the decentralized web. I think we're going in that direction, we've already worked on the new UI but it will take time to integrate it obviously so it's gonna happen next year. I guess an important question for me is, for us THORChain has been a massive focus so far, and it will remain a massive focus for us. I think there was a big overlap between the THORChain community and the LUNAtics, the people from the Terra ecosystem. We absolutely love Terra. I think that there are a lot of different things to be done there and a lot of growth that is anticipated in this ecosystem. So we're now focusing heavily on the Terra ecosystem. We've seen it with native integration of Anchor within the extension, support of the NFTs on Terra, which is going to happen this week. And so you know a bridge to basically convert assets on the Ethereum network to Terra. A lot of other things are going to happen soon. We have pylon pools happening next week. And other stuff that we're going to reveal super soon. So I was just interested to understand how DefiSpot is taking the Terra ecosystem's growth into consideration, UST more precisely, from within your platform. Do you have any plan to work on more integration or on Terra and so on?
RuneDegen
Now, obviously, we do. I agree with everything that you're saying there. There's a really good link between the THORChain ecosystem and LUNAtics as they call it. So definitely we will be very eager to integrate UST. We know the importance of it because we want to create the economic freedom and the financial freedom that people want when they use a decentralized exchange. So I think UST in there, would open another world in terms of privacy for the users and there has been some news recently from Tether and all of that. That's unfortunate. So we will. I also think that that's one of the catalysts that people really want to integrate UST on decentralized exchanges and this is specifically on THORChain. So what we can do in the process is, obviously we need to wait for THORChain to integrate it on this protocol. But I've said it before and I said again that we will be the most eager platform to integrate new updates along the way. And that's because we have this massive team that will be able to comprehend this and to go straight to the integration. So that's why it's really important for us to get it all set on a THORChain protocol at first and then we can be able to integrate it as fast as possible and of course properly so we have a usable product there. But we will be eager to update all of the newest integrations from other blockchains to DefiSpot when it's available.
And I know our teams have been discussing the NFT series that you've been working on. I've obviously seen the UI and so on. I've spent a little bit less time on this one, obviously, we are dividing tasks. But I was intrigued by how you're going to leverage these NFTs basically to first attract traction, but also to create some utility to these NFTs and have them interact with your platform. Is that something you've thought about? Like what was the end goal with NFTs?
So that's the two main points you just mentioned there. So first of all, it's kind of like the same mission as you have because we both know for a fact that cross-chain is the future of DeFi and finance as well. What we are aiming to do with the DefiChads is, because there will be minting on Solana in the first place and we will also have a follow-up collection in alignment with the DefiChads coming on Terra at a later point.
So what we're aiming to do here is obviously creating utility for them on a DeFi platform, which we think is really important. I will get back to that in a second. But the first thing there is to attract other members from other blockchains communities and ecosystems and attract them over to the core that we operate on, which is the THORChain protocol and the network there. And so we think that with DefiChads that will make it possible for us to have an introduction in the first place on the Solana ecosystem where we have a lot of contacts from before and we will be able to get listed on the major exchanges there according to fees and that will also because of the utility there, the buyers and the mentors of the NFT there will also be drawn back to DefiSpot, the platform which will be on a THORChain protocol and it will be the same on the Terra system when it launches there. So that's one of the plans behind DefiChads is to just attract users from other really important ecosystems. Potential partners within the DeFi space and collect them together as a whole on THORChain protocol because that's where we will operate.
And secondly, the utility that will happen for the platform is that they will make you eligible in terms of rewards and exclusivity on the platform as a community member so you will be able to have reduced trading fees, you will have eligibility to get whitelisted for other projects, you will have potential airdrops coming, sometimes with a smart token as well as advantages for holding the NFT. So there's a lot going on there and we think that it will be really good to just connect to the platform because we know for a fact that the NFTs will live forever and they will have utility and we have chosen our own utility and that's the perfect fit for a platform like ours.
Émile
Good, and I was also wondering, is that something that you plan to do? To have the ability to display NFTs within the platform. I think you've mentioned that before?
RuneDegen
Yeah, that would have been cool. So for now we just need to get them into the XDEFI Wallet for sure. So you can connect them directly. So then we were also thinking about the opportunity of having say PFP on the platform where you trade-in, you become visible for other community members of the THORchain ecosystem and of course, on DefiSpot as well That's something that we really want to integrate but of course it's really early and we are depending on our partners to make it possible for us. Awesome.
Émile
Do you have any questions for me in particular? Maybe like about XDEFI Wallet or do you have any questions for our community?
RuneDegen
Sure. I know there's a lot of community members from DefiSpot as well. So I think that we can have the same question for you there. How will you benefit from DefiSpot? I think I got the answer as well there but it would be nice to hear your version of it as well. So how do you think XDEFI Wallet will benefit from the DefiSpot partnership in terms of the aspects that you're contributing when on the platform?
Émile
So I guess there are different things. The first one is obviously with XDEFI Wallet we're trying to give the flexibility to users to basically interact with any UI interfaces that are powered by THORChain, and obviously by other technologies. So I think here what's interesting is for us to have an interface that is super friendly for people that have actually very little experience with Web3 in general. And find a UI that is super friendly and the reality is that most of the people that are gonna join the decentralized web today and download a noncustodial wallet. So the first way they were introduced to crypto was via Binance, Kraken, Coinbase and so on, they are generally likely to have less experience with what DeFi is and how a noncustodial wallet works.
So the ability to basically redirect some of these users that are obviously new to this ecosystem is super interesting, to have the ability to redirect them to an interface that is super easy to use. I think that's the main thing that I see as really interesting for the new XDEFI Wallet users. We are going to create something that we've called like the play to learn mechanism that is going to be basically taking into consideration these users that need to understand a bit more about how you know owning like funds in a decentralized fashion works really and how they can improve their OpSec, have the best practices from the get-go, and use the product at its fullest. Basically, part of this initiative is going to be to have some partnership collaborations with different DeFi protocols to allow users to go through campaigns, quests, and enrich some milestones to basically get rewards in exchange. I'm sure DefiSpot would be a great collaborator on this. There will be plenty of different things to do. So I'm looking forward to it. It's not gonna happen just now more in Q1 2022, but I think that's one of the ways we can collaborate closely outside of obviously having the interaction between your platform and in the wallet itself.
RuneDegen
So yes, I 100% agree. And that's exactly what we are talking about here is to create a seamless experience for the users with DeFi in it. And the importance of having a seamless experience without any huge obstacles and similar things like that. It's very important in order to bring mass adoption to the DeFi space and the THORChain protocol as a whole. So I also have one other question, and I have no idea how realistic it will be for now and stuff like that. But we are working on a mobile app as well. And that should be launching in Q1 2022 So we've already started on it even though the web version is not launched yet. But it will be launched. The mobile version will be launched really shortly after the web version because we want to create the DefiSpot experience where you will have the platform available from everywhere. So what we are wondering about is what's XDEFI Wallet's plans on integrating to mobile versions and like especially to ours in the future. Will there be a possibility in the near future or is that far away?
Émile
We've actually already started integrating with Wallet Connect so if you implement this you should be able to connect to XDEFI Wallet with Wallet Connect. It's going to be pretty easy.
RuneDegen
Great, that's great to hear. So then we will be highly dependent on XDEFI Wallet from that end as well. That's really important for us because as you know if we were to launch a mobile app and there are only single-chain transactions, that would be a huge step back for us. So we are obviously depending on you guys on the mobile version as well.
Émile
I think it's important that we get this constant feedback from the community and yourself on how we can improve on our end as well to make sure that it is as seamless as it gets, as you said. Maybe we can have a few community members asking questions if they want to. I think that would be good for the second part of this AMA. Maybe we can just have people asking them directly?
Community
Thank you for explaining. I hope others find my question interesting. And Émile, you actually did start by asking this so I apologize for going over it again. But it's still not clear to me why your roadmap, DefiSpot, includes building your own wallet. There are so many wallets out there. We love XDEFI Wallet and THOR Wallet has just been released by another team. But you know, the wallet is obviously a huge part of the user onboarding and wallets are quite confusing to a lot of people. Why build a new one? You could just put all your effort into XDEFI Wallet. Obviously, I'd say that being an XDEFI Wallet supporter, but keen to hear your thoughts.
RuneDegen
I 100% agree. And also the reason it came there on the roadmap and we haven't started on it either is because the thing is we want to create this version right and we don't know when it will be launching like 100% for sure. We couldn't be 100% dependent on let's say XDEFI Wallet being ready with the cross-chain integration there. So that's why it'll be on the roadmap. And also that's why I asked this first question here to Émile. And because we just need a wallet ready to go with a mobile app. And if XDEFI Wallet will be ready in time there we won't need to create our own. I understand that it's a confusing topic there. But that's why it's on the roadmap right? Right now it's because it had to be because we have spoken about it in the community but we will 100% rely on XDEFI Wallet. We just needed it on the roadmap as a backup to launch the mobile version and give it a try.
Émile
I can even add myself, I think there is a difference between creating a mobile wallet and creating an extension. There is nothing easy with developing an extension. And then it's up to you what you want to do in your mobile app. Because we're going to have a mobile app as well, that's for sure. At first, we're not going to be a wallet, per se. Because this is going to be a portable tracker and NFT collection manager. It's also going to be used to integrate and implement a non-custodial 2FA within the extension. It will become a wallet, most likely in Q2 2022. But then, we had an open discussion with THORWallet as well. I have no issues with people creating mobile wallets, no issues with people creating wallets at all actually, but more in the sense of competition because I do believe we have very different purposes as an extension compared to wallets themselves. So I do understand Kronik's question as well. I guess having just one funnel for entry makes sense at the extension level, but I do believe that like at the mobile level there will be more wallet competitors in this industry because the barrier to entry is much higher.
RuneDegen
Yes, and just saying our wallet plans were not communicated that well, because it has been behind curtains solely for the purpose of making the mobile app possible to use in the beginning. The plan there has never been to create a killer wallet that will be for our platform or other mobile applications. It was just to get started. To create the beta version, for example, then you can try it out. But with XDEFI Wallet being without that integration we needed something currently. So it's important to me to emphasize and clarify here because XDEFI Wallet will be our main wallet on both the web version and also in the mobile app when it's ready. We had something just for the purpose of having something to try out there in order to make it functional because we really don't want to start off with MetaMask for example, where you only can trade ERC-20 tokens. So it's really good news that you already started on Wallet Connect. That will be also a huge milestone for DefiSpot in order to launch the mobile app promptly within the roadmap as well.
Community
I just want to ask a question. As I understood from your explanation, from your roadmap, you're pretty similar to dYdX exchange. Do you see them as your potential opponents and if yes what differs you from them besides that your guys are on THORChain?
RuneDegen
I think there's a lot of differentiation there. First of all, we are on the core cross-chain realm there which already is ready to be implemented. What they are trying to do there is to create a really advanced user experience in terms of trading and all that so we're not going to create such advanced versions in the beginning. We wanted to just make it simple and easy. Also seamless with the cross-chain back end. And yeah, obviously, that's a competitor but the cross-chain aspect is there. It's also really important to make it 100% without any KYC or anything like that as well. And there will be similar projects around the corner for sure. But we are focusing right now is on building a seamless user experience, which is at the same time noncustodial and decentralized. For now, I think that there are better interesting projects out there but we're standing out in the things that we do with our visions and functionalities that we integrate.
Community
Two questions. The centralized exchange users are used to using limit orders, order books, stop losses features even possible in the DEX world? And my second question would be, I'm not code-savvy but I do want to contribute to DefiSpot. Are there any options for me to contribute as a tester, UI/UX tester, basically?
RuneDegen
There will be and that will be pretty close upon launch. We'll make it happen now before we go out with any beta version. You can just DM me afterwards and we can put you on a list there. So what was the first question addressed there?
Community
Basically, the comparison of features between a centralized exchange and DEX world because of onboarding, making people learn new exchanges.
RuneDegen
So we're really early in the stage and know for a fact that the THORChain protocol will expand out of these functionalities. As I told Émile earlier today, we will be really eager and will be the first among the exchanges to integrate these new functionalities and we're already working on the mint orders and have gotten some more information there. I have started the process of integrating it and it won't be accessible on version one, but they will definitely be accessible in version two which will launch really closely after around the same time as the mobile version, which will be the really official launch where we are going to battle the exchanges, even the centralized exchanges around there. The possibilities down the road will be possible through THORChain protocol.
Community
I'm really looking forward to those features. I think it would really set at least DefiSpot apart from other DEX experiences so good stuff, thanks.
Well, thanks for this. Thanks for explaining your project and products. I have two questions. One is: my understanding is THORwallet is going to be a mobile-based wallet. I'm not sure if that is you somewhere in your plans, integration or stuff like that.
And the other is Émile mentioned earlier on by answering one of the questions that there is a possibility for more than one mobile wallet to exist in terms of use cases or something like that, whereas browser extension bases have less. Maybe I misunderstood your explanation. I did not fully get what you are trying to say. So these were the two questions I have. Thanks.
Émile
From a technical point of view, it's more complicated to build an extension than a mobile app when you're trying to build a wallet, as simple as that. If you look at the market today, you have tons of mobile wallets. You have Ethereum-based, multichain, custodial, noncustodial, smart contract wallet, etc. When you look at the wallet extension market, it's much smaller, although more and more people are getting interested in it since they've seen MetaMask was generating a lot of fees with their token swap, which was a strong incentive for people to start looking at this market a little bit more and in invest this market. But still, it's much more complicated as a client to maintain and to build from the ground up. So I wouldn't expect as much competition because the barrier to entry is much higher than creating a mobile wallet. I hope that answers your question.
Community
Thanks for that, so technical complexity is what you were talking about. Thanks. And the other question: I don't know if THORWallet is something that guys have plans to integrate with or accommodate, either of you. I don't know if this is even something that you've considered.
Émile
As an individual and a member of XDEFI Wallet, we are super supportive of anyone in the THORChain ecosystem. And we know the team that made THOR wallet, we have a good relationship with them. There will be some areas where we obviously are competitors. But I do believe that to some extent, we are also quite complementary. As I mentioned, our mobile app at first will not be a mobile wallet per se but will be a mobile tracker and NFT collection manager. There'll be some complementary points here. And we are working together to make the ecosystem grow and there is space for everyone. I think there will be use cases that will be covered by them or by us that the other one is not covering so I do see some type of complementary function here.
RuneDegen
From our perspective, we haven't gotten to that point yet. And also we are launching our mobile version. And THORWallet will operate in the THORChain ecosystem. It looks really nice from what I've seen, but also we are obviously working within the THORChain ecosystem as well. But we also want to expand beyond that and there's a reason we don't have THOR in either DefiSpot or XDEFI Wallet as a brand name because we like to work into other ecosystems as well and be compatible with us and that's where you need a neutral name. From our perspective, we have taken that role and THOR Wallet has taken the THORChain community role. And we both can coexist there for sure, there's no doubt about that.
Community
Hello, my question is for RuneDegen. I know the launch was for the first. Can we get an update on when launch? Thank you.
RuneDegen
Sure. That's a good question. We have been really transparent on that end. And the reason why we didn't launch this was because a week before launch, THORChain got halted again. And we weren't able to successfully integrate the slippage price or have the section in the slippage or in the swapping process where you're allowed to choose the slippage tolerance.
And we are still working on integrating that. That's really soon to be done. And also, there are a few more things that appeared when that hold happened. And yes, we got a little bit delayed by it, but it also did create some difficulties for devs in order to just integrate some of the last important functionality there. So the platform is basically ready. It's just that we are missing a few key points because we couldn't launch anything where you don't know the slippage rate of your swaps, right? We couldn't be responsible for that.
So we just have to take it one step back there and delay it for a few weeks. So we don't have an ETA yet because we still are working on the network issues with the THORChain devs. And we will get back to you as soon as we know 100%. But what I can assure you is that the delay will not be long, we're talking about a few weeks, not months.
Community
So with that, will the token be launching after or before? I know it's set for the 20th but will it still be locked in before the platform's officially live?
RuneDegen
Of course not. We want people to know what they would invest in and that there is no pure speculation there. So we obviously need a 100% working product and we are aware the launch of the platform may be coming up really tight on the IDO. We still have to determine there. There will be a small delay there as well, but we will bear with you all the way and communicate that well. We just need to have this clarification about THORChain. The THORChain network is back and running right now. But there are still some issues left with the devs after that happened. So we just need to know 100% about when the integrations will be done and executed and then we will know for a fact if the IDO will be a few days later on. Also, it's important to mention that it will be important to just keep track on Discord and Twitter because we will engage with our community all the way there and be transparent with you throughout the whole process. You will of course get the updates in time.
Community
Okay, great. Thank you for the transparency. I really appreciate it.
Émile
Thanks, everyone, for joining the AMA. RuneDegen, it was a pleasure to have you join this session and present DefiSpot. We're looking forward to working with your entire team. And obviously, we will have another AMA soon for you guys to ask more questions.
RuneDegen
It was a pleasure. Thank you. Also, I forgot to mention we got the DefiChad giveaway coming up now with the one to one specialized XDEFI trade. I recommend you all to just stay tuned on the announcements there and you will be able to see how it will go and of course, the awesome look of the XDEFI Chad as we want to call it.