8 major companies who accept cryptocurrency as payment in 2023

In recent years, cryptocurrency has become a popular new form of payment for people worldwide. A cryptocurrency is a digital currency, such as Bitcoin, Ethereum, Litecoin, Bitcoin Cash and more. It is different from traditional currencies, like the US dollar or the Euro, because it is decentralised and not controlled by any government or central bank. Cryptocurrency provides an efficient and secure way to make payments.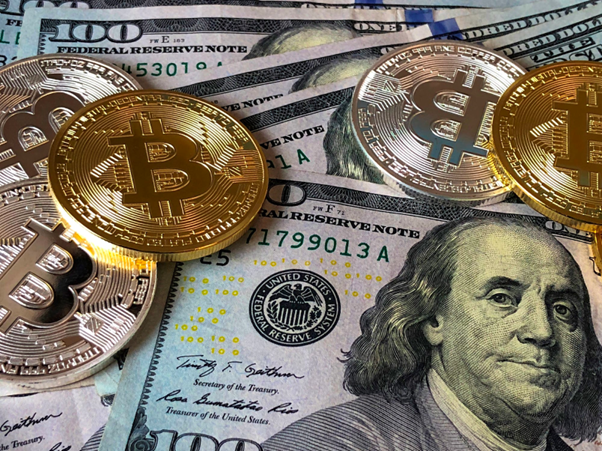 Cryptocurrencies are becoming more and more important for payments.
People are starting to use cryptocurrency in their daily lives instead of only fiat currencies. It is also becoming increasingly accepted by merchants and businesses. As more major companies accept Bitcoin and other digital coins for payments, user adoption of this new digital money will only increase.
In this article, we want to answer the question of who accepts cryptocurrency as payment 2023 and highlight some major companies accepting Bitcoin and other digital currencies. We will examine the following topics:
Is crypto currently accepted as a payment method?
How crypto payments are becoming mainstream
Who will accept cryptocurrency as payment in 2023?
Using bitcoin to buy a gift card
Is crypto currently accepted as a payment method?
Crypto is becoming increasingly accepted as a payment method alternative to FIAT by retail merchants and digital webshops. Additionally, some services offer to convert crypto into gift cards, allowing spending digital currencies at even more places. 
Businesses are taking advantage of its low transaction fees, quick settlement times, secure transactions and decentralised nature. Additionally, its ease of use is attractive to customers, allowing them to make payments with the click of a button. As more and more businesses recognise the benefits of accepting crypto, its use as a payment method is expected to grow. Also, service offerings like Coinbase Prime make it incredibly easy for businesses to support crypto payments.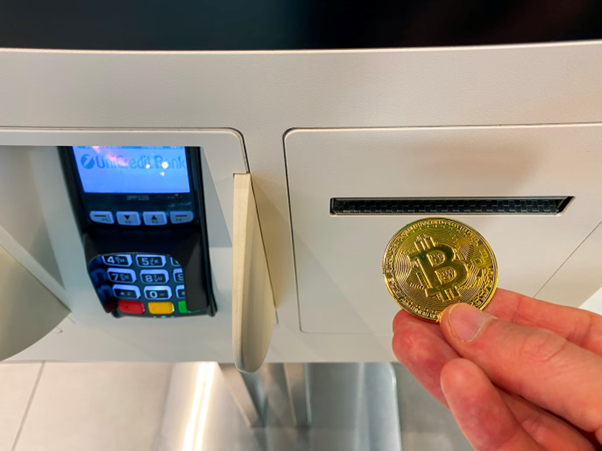 As more people demand to pay with digital assets, merchants are getting more crypto-friendly.
How crypto payments are becoming mainstream
Cryptocurrencies have seen a massive surge in popularity over the past few years and are becoming increasingly accepted by merchants. Cryptocurrencies offer a secure, digital, and borderless form of payment. Transactions are processed quickly, securely and without the need for a middleman. This makes payments with cryptocurrencies faster and more efficient than traditional payment methods. 
In addition, cryptocurrency transactions are much cheaper than fiat currency transactions. Blockchain technology allows cryptocurrency transactions to be processed without high fees. This makes payments with cryptocurrencies much more cost-effective than credit cards or bank transfers. Another benefit of using cryptocurrencies is the anonymity of transactions. Cryptocurrencies offer privacy to customers, as their transactions are not tied to personal information. Customers can make secure payments without worrying about exposing their personal information. 
Many merchants, including major companies, are beginning to accept cryptocurrencies, oftentimes with the help of partners such as Coinbase commerce, as a form of payment, making payments with cryptocurrencies becoming mainstream. 
Who will accept cryptocurrency as payment in 2023?
Let's now look at some of the most prominent and biggest companies that already accept cryptocurrencies as payment for their goods and services.

Microsoft is an industry leader in the world of technology, offering a wide range of products and services, including operating systems and applications like Windows, Office, Outlook, OneDrive, and Skype. Microsoft also provides cloud-based services such as Azure (a competitor to Google's cloud services and other Google partners) and hardware solutions such as the Xbox, HoloLens, and Surface.
Microsoft is an early adopter in accepting Bitcoin as a payment option, as it has supported Bitcoin via its online Xbox services since 2014. Meanwhile, you can also top up your Microsoft account with Bitcoin.

PayPal is a digital payment platform allowing users to send and receive money, shop online, and transfer money between bank accounts. It is one of the world's most widely used digital payment platforms. As one of the first companies in the industry, PayPal has begun to recognise the potential of cryptocurrencies. It has recently enabled its users to buy, sell, and hold cryptocurrency from their PayPal accounts. This is an important step in the mainstream adoption of cryptocurrencies, as it allows PayPal customers to access and use cryptocurrencies in the same way as traditional payments and use it to pay for goods and services.

Overstock.com is an online retailer that sells a wide variety of items, including furniture, home decor, bedding, clothing, jewellery, and more. Customers can also find exclusive deals, special promotions, and free shipping offers. Since 2017, Overstock has been accepting all kinds of cryptocurrencies.

But Overstock is not only accepting digital currencies as a form of payment; the company has also experimented with crypto. For example, ​​it used blockchain technology to distribute its digital dividend and paid taxes in Ohio using Bitcoin.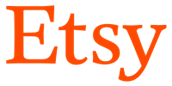 Etsy is an online marketplace where people can buy and sell unique handmade and vintage items. It offers a unique shopping experience for buyers and sellers to connect and transact. Although Etsy currently does not support payments through Bitcoin or other cryptocurrencies by default, individual sellers can decide to do so in their payment settings.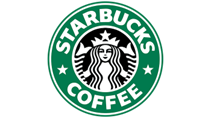 Starbucks is a global coffee chain and coffeehouse chain. The company was founded in 1971 in Seattle, Washington, and it is now one of the largest coffee companies in the world. Starbucks offers a wide range of hot and cold drinks, food, snacks, and other products. The company is also known for its loyalty program, which rewards customers for their purchases.

Starbucks not only lets people pay for their coffee with Bitcoin and other cryptocurrencies but also built their newest loyalty program utilising blockchain technology and featuring NFTs (non-fungible tokens).

Tesla is an American electric vehicle and clean energy company that designs, manufactures, and sells electric cars, powertrain components, and energy storage solutions. Its flagship product, the Tesla Model S, is the world's best-selling electric car.  Tesla's CEO Elon Musk has had a very polarising relationship with cryptocurrencies, at one point pushing Bitcoin and Dogecoin to new heights only to ridicule them a few weeks later.
In 2021 people were allowed to buy their new Tesla cars with Bitcoin, but this option has meanwhile been deactivated; Bitcoin and Dogecoin are only accepted in the merchandise store.
Amazon
(not directly)

Amazon is an online retail giant offering a wide range of products, services, and digital content. It also provides subscription-based cloud services such as Prime, Prime Video, and AWS (a competitor to Google Cloud) and other services like Alexa, Kindle, and Echo. Amazon is a leader in e-commerce, cloud computing, artificial intelligence, and digital streaming. 
Although Amazon does not directly support paying with digital currencies, it is still a popular shop amongst the crypto community. Services like Purse.io, for example, let users order Amazon products through them and pay with Bitcoin and other crypto coins. Also, gift cards are a popular option to exchange crypto for goods and services on Amazon.
Using bitcoin to buy a gift card
Gift cards for popular shops can be bought with cryptocurrency through services such as Bitrefill.com, CoinCards.ca, and eGifter.com and sometimes also via cryptocurrency exchanges. These services allow customers to purchase gift cards with various cryptocurrencies, including Bitcoin, Ethereum, Litecoin, and Dogecoin. The gift cards can then be purchased at popular online stores such as Amazon, iTunes, and Steam.
In summary
Generally, retail stores and e-commerce shops follow customer demand regarding payment options and new features. If enough customers want to purchase goods with digital currencies and if innovative shops then accept crypto payments, others will follow. But already today, we see more and more merchants accepting digital currencies as payment methods, and some of them are even adopting blockchain technology in general. This trend will only increase in the coming years, especially once we see another bull market for this new digital asset class.