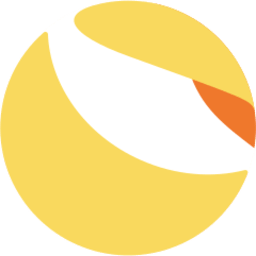 Download XDEFI Wallet: the best Terra (LUNA) wallet.
XDEFI Wallet makes Web3 safe and easy: it allows you to store, send, and swap Cryptocurrencies and manage your NFTs from a single, safe Terra (LUNA) wallet.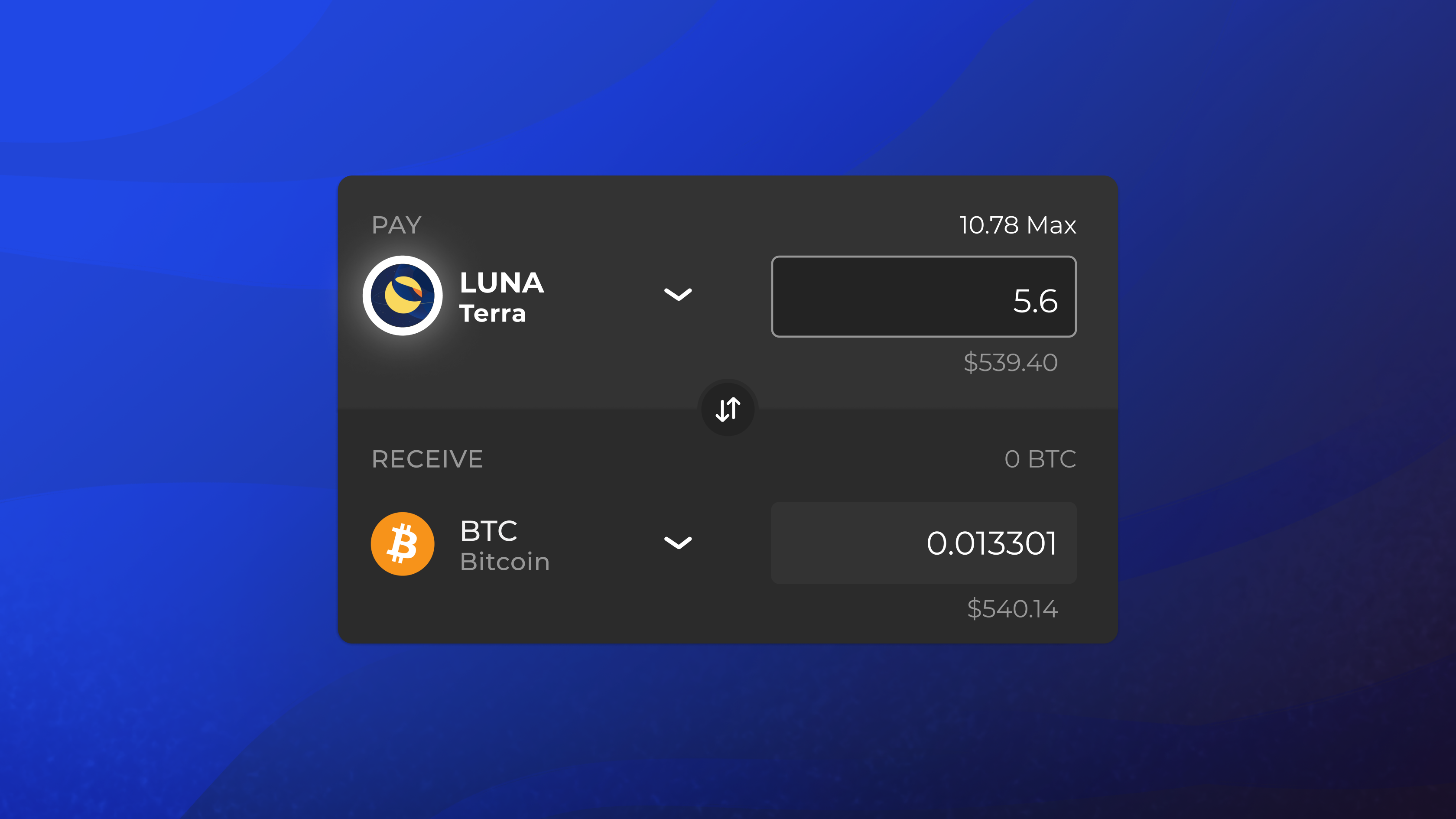 What is Terra?
Terra is a Layer 1 blockchain built with Cosmos SDK, designed with a built-in algorithmic stablecoin mechanism as a core feature.
Terra was created in 2018 and guided by Terraform Labs, based out of South Korea.
Aside from the native LUNA token and Terra stablecoins, the smart contract tokens on Terra are identified as CW20 tokens.
Anyone with a Terra Wallet can trade Terra cryptocurrency, buy NFTs on Terra marketplaces, or earn yield on their crypto assets with the many financial products available.
What makes Terra unique?
Terra's native token, LUNA, is used in a mint/burn mechanism to peg the prices of a suite of stablecoins (with Terra USD, or UST being the main one).
At the time of writing, UST has become the largest algorithmic stablecoin by market capitalization.
Terra has also incubated and continues to encourage development of real world usage and demand for their stablecoins, e.g. Chai payments app in South Korea, and Anchor savings protocol.
What are the core features of Terra?
High speeds and low gas fees
Smart contract capability
Rich ecosystem
IBC compatible to connect to other Cosmos chains
What is the native token of Terra and where can I buy it?
The native token is LUNA. It is needed to pay for gas fees for all transactions on Terra. It can also be staked with validators for rewards, and governance of the chain.
LUNA can be purchased through Centralized Exchanges, including KuCoin, Binance, FTX and others. Some exchanges offer wrapped LUNA tokens which can then be bridged from Ethereum network to Terra network using XDEFI Wallet.
A variety of decentralized exchanges, aggregators and bridges support LUNA, UST and CW20 tokens, including Astroport, Rango, Rubic and others.
To avoid using a CEX, utilize the cross-chain swap functionality within XDEFI Wallet or utilize THORChain interfaces to swap to LUNA and UST.
Where can I get a Terra wallet?
XDEFI Wallet allows you to safely store, send, and swap Terra (LUNA) tokens directly within the wallet.
XDEFI Wallet is multichain and supports more than 9000 tokens including LUNA and all CW20 tokens.

Download XDEFI Wallet browser extension here.