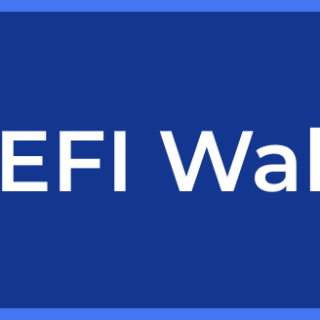 XDEFI Wallet's referral program rewards you for referring new users to XDEFI Wallet, all while preserving end-user anonymity. 
Key facts: 
The end user does not need to take any action for their swaps to count towards your referral payments. 
There is no cap on the total swap fees you can earn. 
Program summary: 
Each referrer will receive a unique referral link, such as go.xdefi.io/referral, which will be stored in a secure database along with the referrer's Ethereum address (being the Ethereum address provided by the referrer to XDEFI Wallet at the start of the referral programme).

Please use your personal link when encouraging people to install XDEFI Wallet. 

For all users that: (1) click on a referrer's unique referral link, (2) proceed to install XDEFI Wallet and (3) are linked to that referrer via a cookie (where the referrer's referral ID is stored), that referrer will receive an agreed % of the swap & bridge fees generated from those users across all chains and addresses for a period of 2 years.

XDEFI Wallet charges 0.50% on all cross chain swaps and bridging, except for routes that start with THORChain Dex Aggregator where XDEFI only charges 0.30%.

Note: XDEFI does not charge fees on swap values <US$300. Swaps <US$300 will not count towards referral fee totals. 

The XDEFI swap fee is charged only on the first hop. For example: 

A US$10,000 swap that goes through 1Inch then Socket will yield US$50 in XDEFI Fees. 

Let's assume that you as a referrer receive 20% of the fees generated being US$10 in referral fees on that swap. 

You will receive swap fees on all chains. So if you refer a user to swap on ETH, and they also swap on SOL, then you will receive referral payments for both addresses.

Swap & bridge fees will initially be converted to USD and then sent in ETH.USDC (once claimed by the referrer).

If your lifetime earned fees exceed US$999 then we will need to perform standard KYC/AML checks before we can process additional payments. 

Your referral payment dashboard updates in real time.
Link mechanics: 
The first link a user clicks on is the only one that they will register to. So for example, if a user clicks on your link, then clicks on a different referral link, that user's swaps will be associated with your address.

If a user already has XDEFI Wallet installed and clicks on your referral link, their swaps will not count towards your total.

If a referred user deletes the referral cookie, then any addresses already attributed to the referrer via the referral link will remain linked to that referrer, but no new addresses from that user will be linked and attributed to that referrer following the deletion of the cookie.