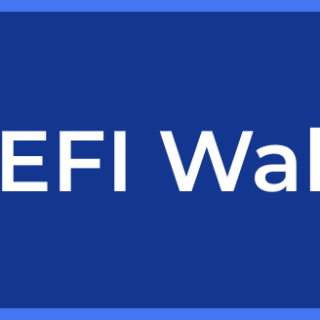 Simple steps to buy $ETH or other cryptocurrencies like $USDC by using fiat without ever leaving your XDEFI Wallet.
Buy $ETH and $USDC via Ramp
1. Open your XDEFI Wallet. If you do not already have an XDEFI Wallet, check out our tutorials for creating a new wallet or importing a wallet from Terra Station or MetaMask.
2. Under your account balance, select "Buy."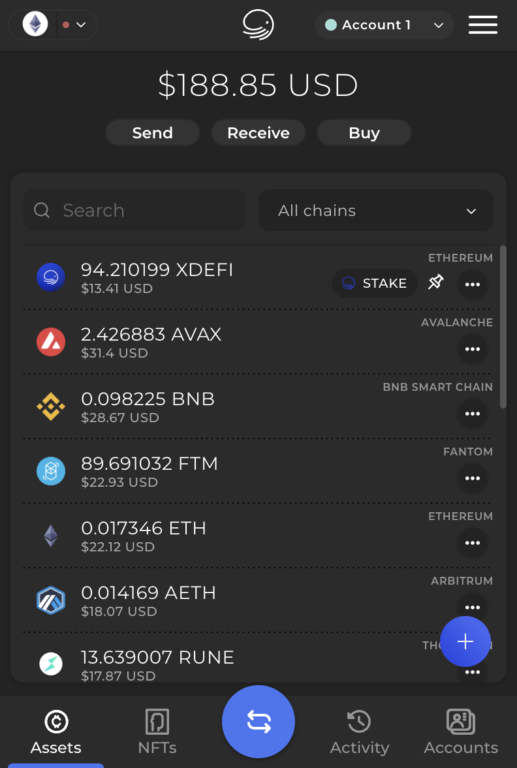 3. Search for the asset you'd like to purchase, either ETH on Ethereum or USDC on Ethereum.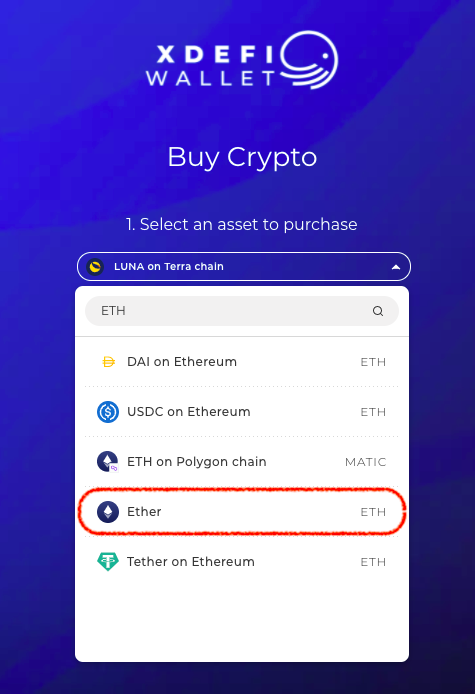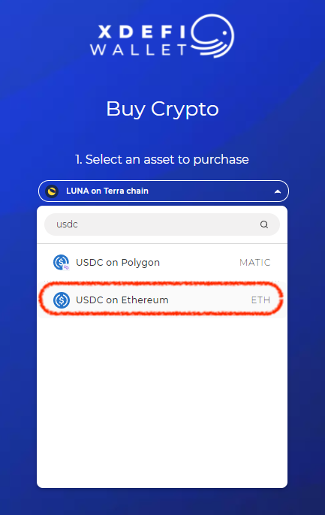 4. Verify the asset (ETH or USDC) you would like to purchase and click "Next."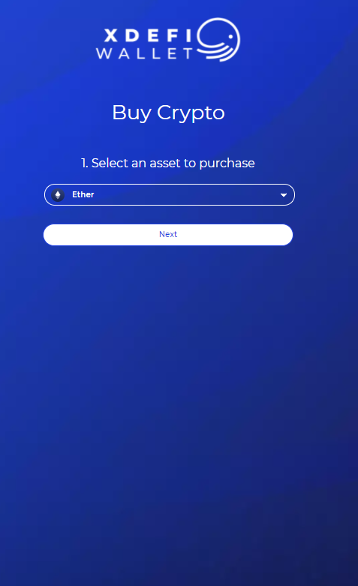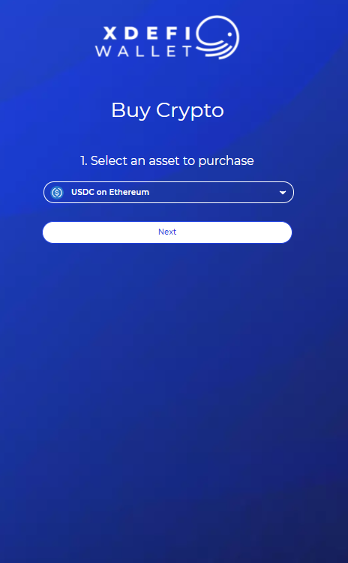 5. Insert the total amount of the asset (ETH or USDC) you would like to purchase. Review the total amount and fees and select "Proceed."
Note: XDEFI Wallet is not charging a fee for this service. The fees you see are charged by Ramp.network. Please visit their website for more information on their fee breakdown.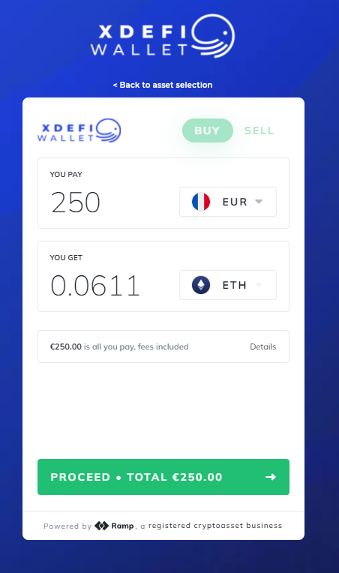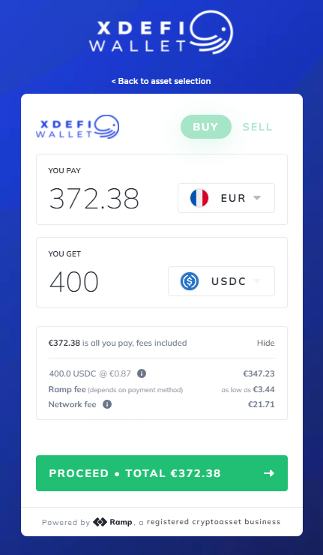 6. Enter your card details and undergo Ramp's required KYC procedures.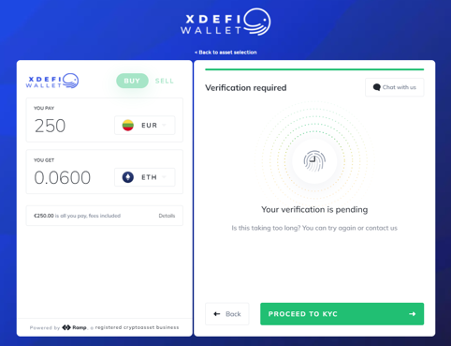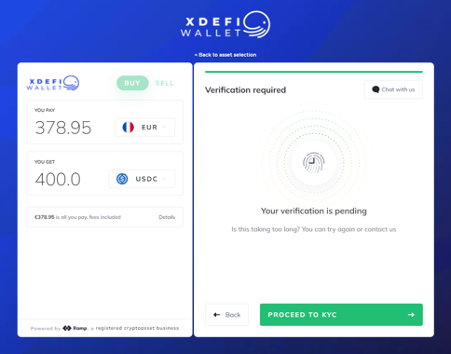 7. After your KYC verification is processed, you will receive this email. Select "Complete Purchase" to continue.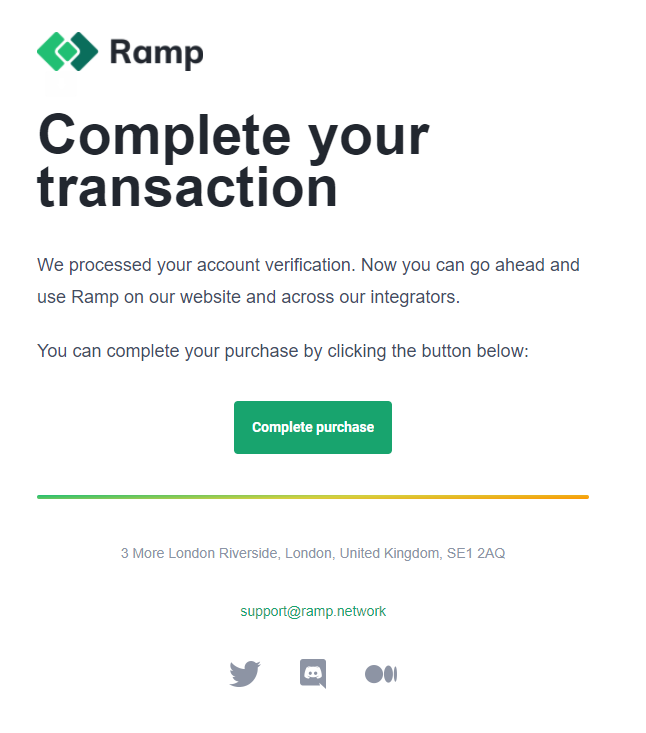 8. You will then be redirected to Ramp. Click "Continue" to finalise your transaction.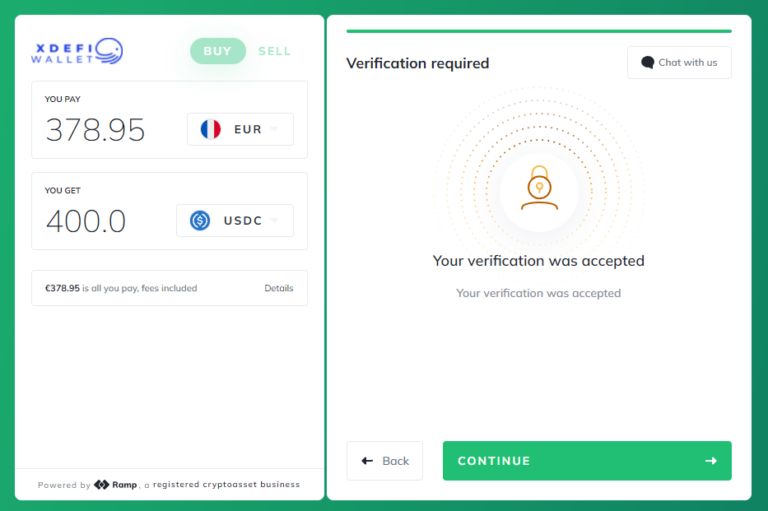 9. Congratulations! You now have USDC and ETH to participate in the XDEFI Wallet IDO.
Displaying USDC
If you have recently bought USDC but are not seeing your tokens, follow these steps to add this asset to your wallet.
1. Go to your XDEFI Wallet and add assets by clicking the + button in the bottom right.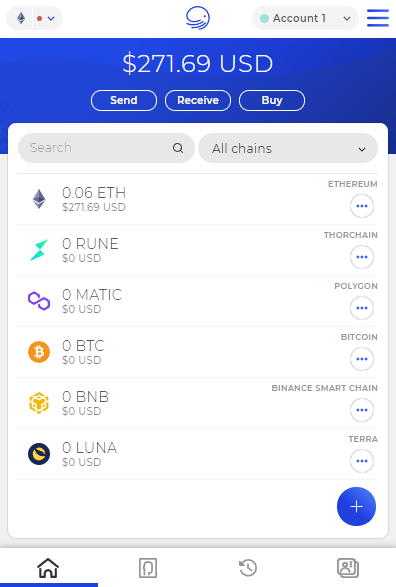 2. Search 'USDC' and select "USD Coin" on ETH.
Note: There are other USDC-pegged coins, so please ensure you select the right one.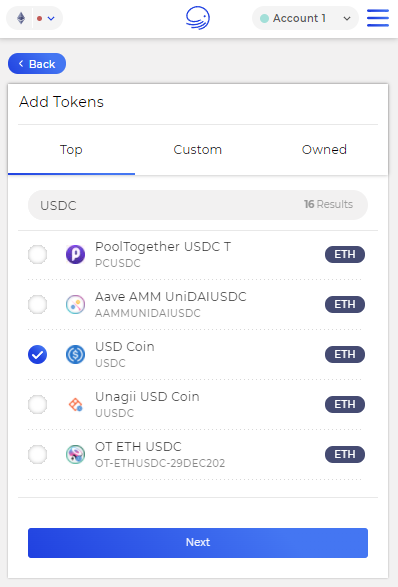 3. Confirm the asset and ensure that the right balance is showing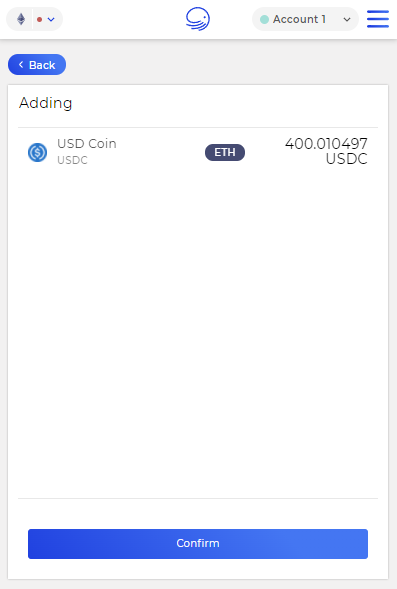 4. Your assets should now show in the XDEFI Wallet main screen