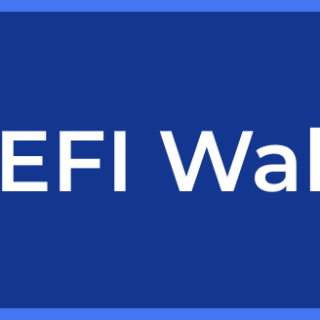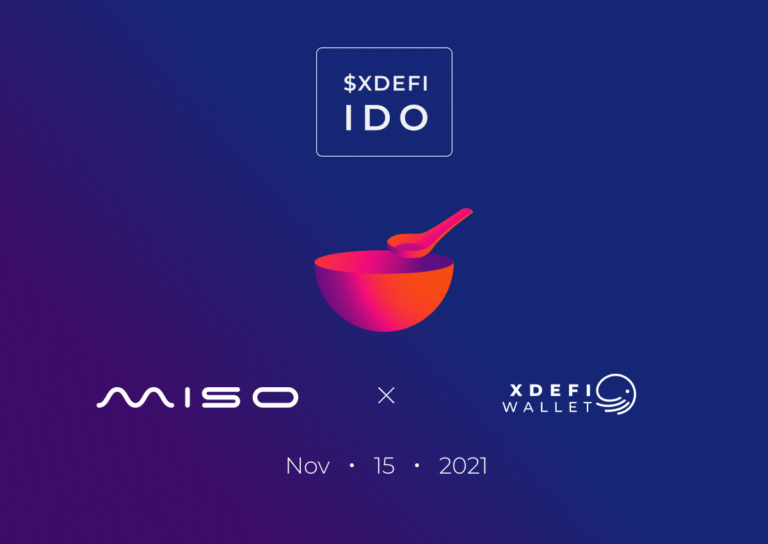 Our IDO on MISO took place on Monday 15 November 2021 at 14:00 UTC and ended on Tuesday 16 November 2021 at 14:00 UTC. 8,880,101 remaining $XDEFI tokens were transferred to the $XDEFI Dutch auction.
The $XDEFI Dutch auction on MISO took place on Wednesday 17 November 2021 at 14:00 UTC and ended after the auction sold out around 10:00 UTC on Thursday 18 November 2021.
Now that the auction has ended, tokens from both the IDO crowd sale and the Dutch auction are eligible to be claimed. Read on to learn how.
How to Claim your $XDEFI Tokens
1. Return to the MISO Launchpad at https://miso.sushi.com/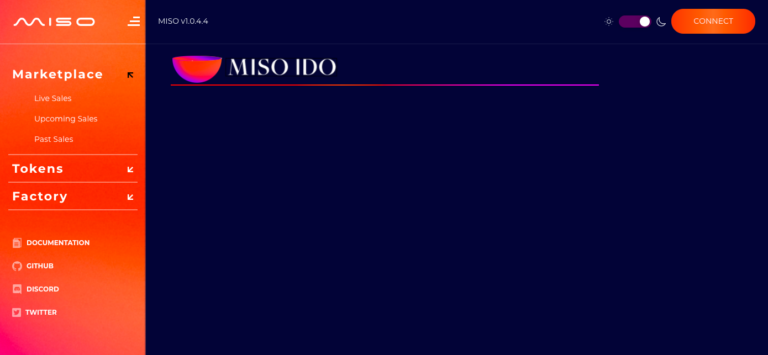 2. Ensure your wallet is connected. If not, click the "CONNECT" button in the top right corner,
3. Select the option to connect your XDEFI Wallet to MISO.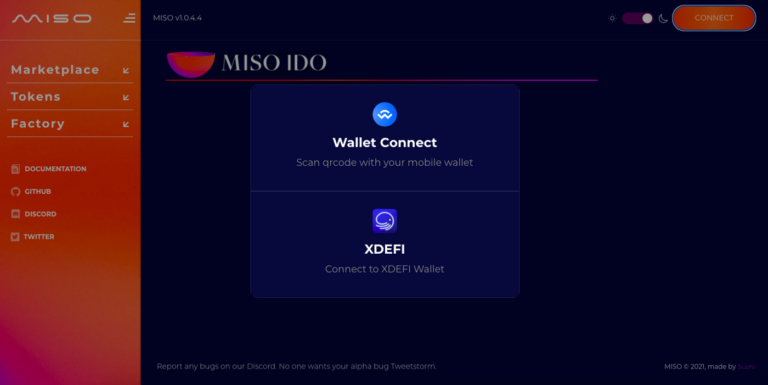 4. Ensure that your XDEFI Wallet is connected to the Ethereum Mainnet by clicking in the top left corner of your wallet.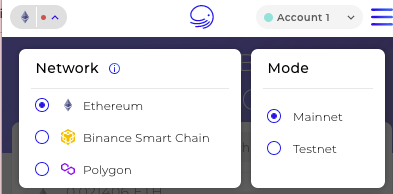 5. In the left navigation bar, select "Marketplace" then "Past Sales."
6. In the Past Sales Page, select the "XDEFI Wallet Sale."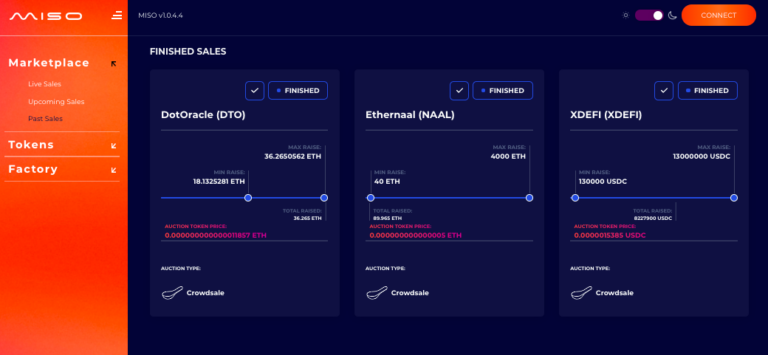 7. You should see a screen indicating that "This auction has been finalised." If you don't see this image, please wait and return later.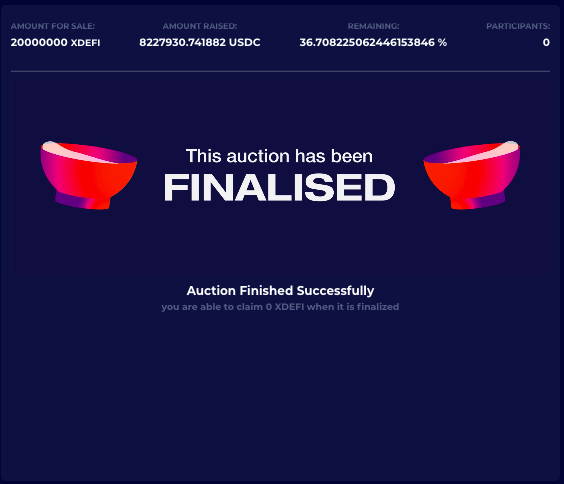 8. After a successful auction, MISO will calculate your amount of tokens based on the final sale price. You can claim your tokens by clicking the "CLAIM" button.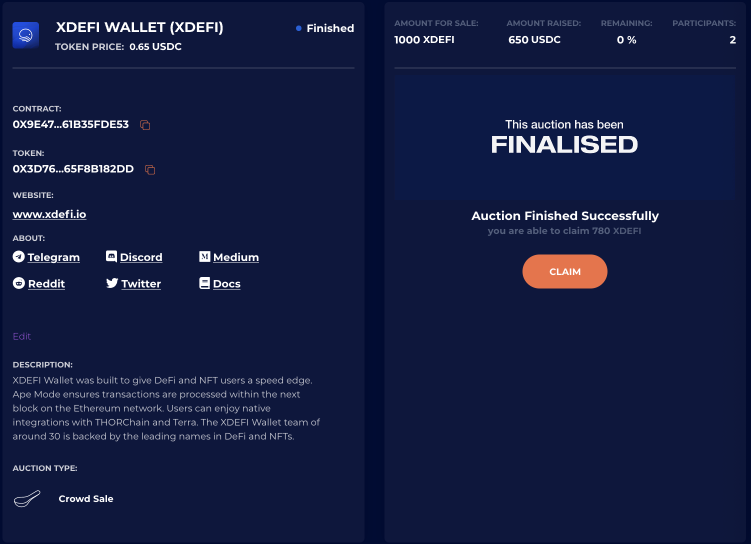 9. Your XDEFI Wallet will pop up with a confirmation screen. Click to confirm.
10. You should see a pop-up on MISO saying your tokens have been sent with a link to Etherscan.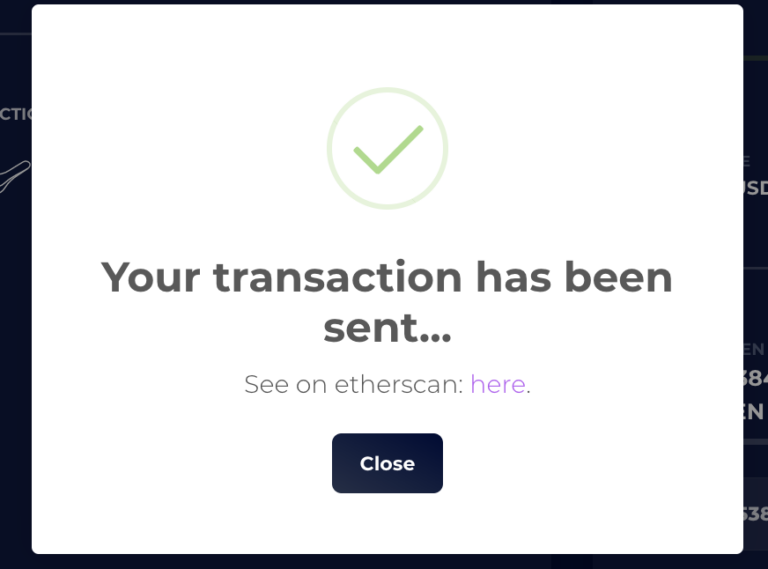 11. After they arrive in your wallet, MISO's auction page should say "Congratulations! Your tokens have been claimed."
12. Thanks to release 9.0.5, your XDEFI Wallet will automatically display your $XDEFI tokens. If you have trouble displaying your tokens, you may need to manually add them using the token address: 0x72b886d09c117654ab7da13a14d603001de0b777.
IMPORTANT: Please note all tokens for all sales and allocations will be sent once after the Dutch auction ends. No matter which forum you use to obtain tokens, there will be a respective delay until the auction has been completed before they are received.